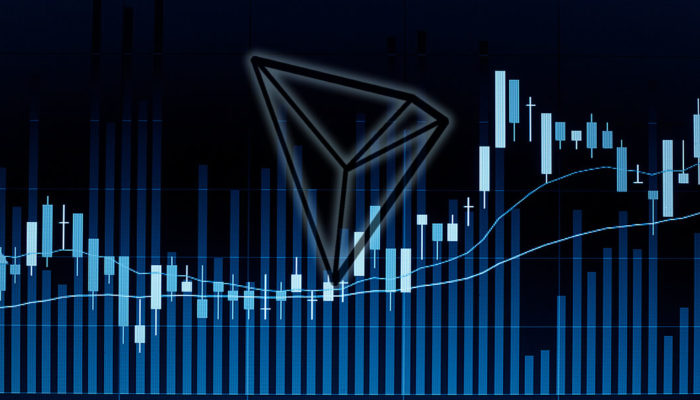 While most trading pairs register losses, TRX is a top performer and up 7.8 percent in the last day. At this pace, TRX bulls will likely drive prices towards 4 cents in coming few days.
Tron Price AnalysisFundamentals
In one of Nouriel Roubini tweetstorm, the NYU professor goes to great length discrediting crypto calling the burgeoning market a "4800 Pump & Dump schemes! Crypto is THE most manipulated financial market in ALL human history & manipulation of "assets" that are all shitcoins & worth ZERO. It makes the Wolf of Wall Street look like a naive amateur. And in spite of this sleaze shitcoins lost 95% this year!"
It is for this very reason why Justin Sun is hiring a former SEC official as an endorsing statement that crypto—including TRX—is legit and investors should pour their hard-earned monies without fear. His aim is not only to advocate for tailored regulation that rids the ecosystem of scam artists but to make Tron one of the most compliant platforms in the world.
Candlestick Arrangements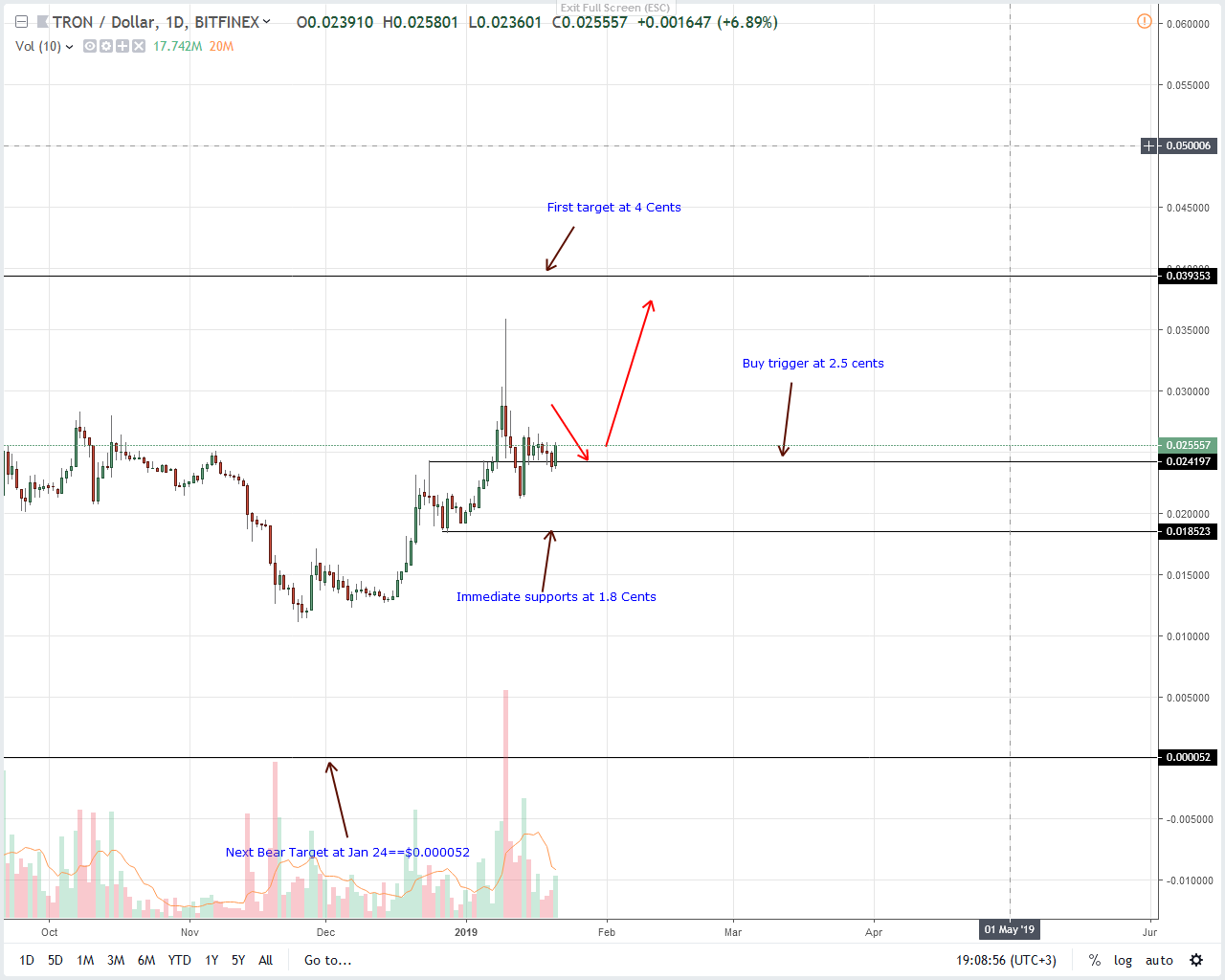 Meanwhile, TRX is back and topping the performance charts. It's only Monday, and TRX is up 7.8 percent in the last day and a massive 18 percent in the previous week as our TRX/USD trade plan is validated. Like before, we are net bullish on TRX not only because of trends set by Jan 14 and Dec 17 but the sheer resistance of lower lows in the past few days.
Aside from that, trend direction is positive sloping and the ability of bulls to maintain prices above 2.5 cents hints of underlying demand in lower time frames. Since the double bar bull reversal pattern of Jan 13-14 is now correct, both set of traders—risk-averse and risk-off, can buy at spot rates with first targets at 4 cents. Safe stops should be at 2.1 cents.
Technical Indicators
Compared with Jan 14—50 million or Jan 10—95 million, transactional volumes are low. Even so, the fact that today's volumes may surpass recent averages of 19 million reveals underlying demand and the trend of the next few days. As long as volumes increase and prices follow suit, then traders can fine-tune entries in lower time-frames with the first target at 4 cents.
You must be logged in to post a comment.
Copyright © 2023 iCryptome.com