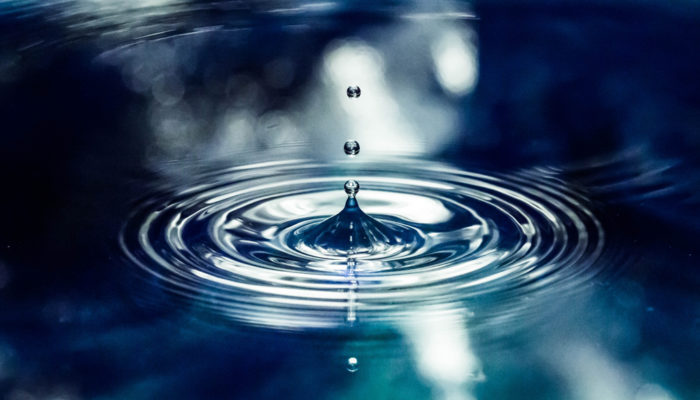 Although many bash San Francisco-based Ripple for supposedly plotting to kill Bitcoin (BTC), with Wall Street and financial incumbents no less, the firm's C-suite head recently doubled-down on his love for the cryptocurrency. In fact, the crypto-centric financial technology upstart's head refuted sentiment that BTC could capitulate to zero, citing its inherent value and expansive ecosystem.
While many still debate if the chicken or the egg came first, it is widely understood that Bitcoin came before blockchain. However, attendees of Davos, Switzerland's recent World Economic Forum convention have stuck to the "blockchain, not crypto" script, bashing digital assets with a religious fervor. As NewsBTC's Joseph Young recently put it, that's like saying "airplanes will go to zero while engines have potential."
The dichotomy between attendees' enamorment with blockchain and their disgust towards cryptocurrencies was so strong that one investor claimed that BTC could fall to zilch. Jeff Schumacher, as the skeptic is known, claimed that Bitcoin shouldn't hold value, due to the controversial idea that it isn't "based on anything" and isn't environmentally sound.
However, Brad Garlinghouse, the incumbent chief executive of Ripple, surprisingly came to Bitcoin's rescue. Garlinghouse, a forward-thinking tech entrepreneur, first claimed that the long-term value proposition of a digital currency is "derived from the utility it delivers." And with that at the forefront of his thought process, the Ripple chief remarked that there are many cases where so-called "utility tokens" have nebulous, often misconstrued use cases.
Yet, he went on to claim that this isn't the case with Bitcoin. Garlinghouse noted that he isn't ready for BTC to fall off a proverbial abyss, adding that he still holds the cryptocurrency personally. But Garlinghouse made sure he wouldn't be remiss to cast aside the network's scalability qualms, noting that the Proof of Work (PoW) consensus mechanism that Bitcoin utilizes is likely to fall short.
This aside, the American technology guru made it clear that BTC will likely always have value as a digital version of gold, just as the Winklevoss Twins, Lou Kerner, and other long-time crypto enthusiasts have stated historically.
Garlinghouse's peers on the CNBC panel, save for the aforementioned diehard cynic, echoed the Ripple chief's thoughts that Bitcoin is likely to have some semblance of value in the future. Glenn Hutchins, the chairman of financial technology services provider North Island, claimed that the flagship cryptocurrency will likely play a role as "bringing value back to [one asset], as you have other tokens that you aren't using at the moment." In other words, Hutchins is stating that Bitcoin is likely to become an intermediate digital store of value in a broader digital ecosystem/economy.
Davos' crypto-friendly attendees aren't the only pundits who claim that BTC is unlikely to fall to $0. Per previous reports from NewsBTC, Alex Pack, the managing partner at Dragonfly Capital Partners, recently told Forbes that BTC has achieved an unexpected major milestone in 2018, in spite of falling prices. This milestone, Pack revealed, is the fact that there's a non-zero chance that Bitcoin will always have value.
The Dragonfly partner remarked that while BTC could fall to $2,000 or even $1,000, it would be preposterous to assume that the asset could collapse to $0, as the cryptocurrency has developed a material value proposition. The Dragonfly managing partner noted that Bitcoin, a "landmark in the history of money," has become a "dependable store of value."
"Blockchain, Not Crypto" Cries Mount At Davos
While Bitcoin has found a surprising ally in Garlinghouse, one of the most powerful participants in the broader cryptosphere, it wasn't enough to stop cynics' cries at Davos. In fact, as firms worth billions and governments representing millions convened at the de-facto king of conferences, "blockchain, not crypto" somehow became a hot topic.
Speaking to RT, Aleksandr Ivanov of Waves claimed that "cryptocurrencies are just a small part of blockchain technology." Even incumbent PayPal CEO Dan Schulman expressed skepticism towards cryptocurrencies, but optimism towards blockchain technologies.
Schulman noted that crypto is "more of a rewards system for implementing blockchain," rather than a currency system in and of itself. He added that the industry has seen scant retailers adopt this form of exchange, even as infrastructure has been bolstered en-masse.
Interestingly, the company was reported to have recently begun an internal test of a crypto assets system, which allows employees to earn tokens for "experiences." PayPal also recently started to accept withdrawals from Coinbase via its service. These two occurrences alone don't indicate that PayPal is bullish on cryptocurrencies though, that's for sure.
Schulman's recent comments come months after former PayPal C-suite head, Bill Harris, infamously deemed Bitcoin "the greatest scam in history." Harris even quipped that cryptocurrencies are cult-esque, noting that Bitcoin isn't "free, instant, scalable, efficient, secure, globally accepted and useful."
So, it seems that the incumbents of the traditional world are hesitant to accept cryptocurrencies with open arms. But, many optimists in this budding industry believes that this will change with ample time.
You must be logged in to post a comment.
Copyright © 2023 iCryptome.com