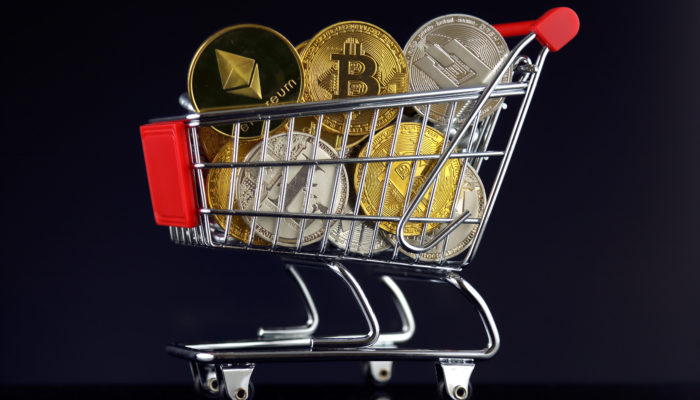 The crypto community is an opinionated bunch. Everyone has their favorite coin, be it Bitcoin or an altcoin, and investors love to share and defend their opinions with other crypto enthusiasts.
They also like to vote, and in a recent poll, it was revealed that the majority of crypto investors are predominantly Bitcoin maximalists, despite thousands of altcoins being available in the crypto market.
68% of Crypto Investors Prefer Bitcoin, Altcoins Are an Afterthought and a Risk
A recent poll was shared on Twitter by crypto analyst Dave the Wave, whose recent analysis includes looking at the weekly MACD in order to conclude if the bottom of the Bitcoin bear market is in. In the poll, the long-term chartist asks if a "newbie" were to have capital to invest in crypto for the next four years, how the portfolio allocation should break down.
Of the options available for respondents to choose from was "all in BTC," "all in alts" such as Litecoin or EOS, "30% in BTC, 70% in alts," or "70% BTC, 30% alts."
The overwhelming majority voted that leaning heavily toward Bitcoin allocation in one's portfolio, while having at least some exposure to alts is the best way to invest in cryptocurrencies. A whopping 42% of respondents voted this way.
Following behind with a little more than a quarter of all votes at 26%, is the recommendation to be all in Bitcoin. With Bitcoin being the first ever cryptocurrency, the crypto with the most mainstream adoption, brand power, development, and regulatory framework, it shouldn't be surprising to see Bitcoin being recommended as the bulk of one's crypto investment portfolio.
Next up, with 22% of the votes is the recommendation to invest in 30% Bitcoin, and the remaining 70% in altcoins such as Litecoin, XRP, Ethereum, and others. These investors see the possibility of more returns by investing in altcoins, however, realize that Bitcoin should be included in any sound crypto investment strategy.
The least recommended of the options, was going all in on alts. Cryptocurrencies are a risky asset class in general. Add in thousands upon thousands of altcoins with little to no use case currently, and there's a recipe for disaster for the uninformed investor. Most altcoins have only been on the market for half of Bitcoin's existence, many less, and have had less time to develop a working product or gain recognition in the industry.
The grand total of Bitcoin maximalists responding to the poll clocks in at 68% of all 1700 voters, leaving the remaining less than one-third either only or primarily focused on altcoins. While Bitcoin is clearly the best for a long term investment strategy, an altcoin season may be upon us which would result in the smallest percentage of investors realizing the most short-term gains.
Copyright © 2023 iCryptome.com