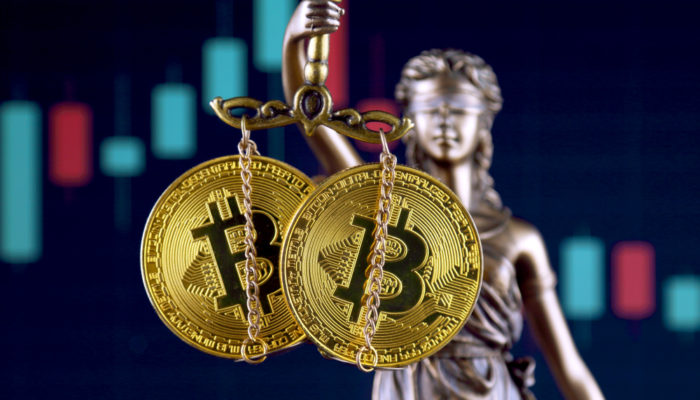 The crypto markets plummeted today following yesterday's price surge that was widely seen as being highly bullish by many analysts. Yesterday's sharp and sudden surge sent Bitcoin above $4,000, which had previously been a strong level of resistance for BTC.
Today, however, the crypto markets have plummeted, sending BTC down towards $3,800. This recent volatility has led to an influx of trading volume that temporarily had an adverse impact on Binance's systems.
Bitcoin (BTC) Plummets Below $4,000 Amidst Market Sell-Off 
At the time of writing, Bitcoin is trading down nearly 6% at its current price of $3,825. Yesterday, BTC's price exploded to highs of $4,200 before running out of buying pressure and plummeting to its current price levels.
This volatility has highlighted the importance of Bitcoin's 100-day moving average and 50-day moving average as key levels of support, which must continue to hold or else significantly further losses could be in play.
Chonis Trading, a popular cryptocurrency trader on Twitter, spoke about the importance of these moving averages as levels of support in the near-term, noting that a close above these levels is ideal on a daily chart.
Bitcoin's drop has led most cryptocurrencies to fall today, with Ethereum plummeting 9%, Litecoin plunging 12%, and XRP dropping 7%.
Major Crypto Exchange Faces System Overload Amidst Market Volatility 
This bout of weekend volatility has been driven by increased trading volumes, which have climbed from weekly lows of $6.5 billion to their current levels of nearly $11 billion.
This sudden surge in trading volume led Binance's systems to face delays as they incurred an all-time-high trading system load earlier today.
Changpeng Zhao (CZ) – the CEO of Binance – spoke about the system load his exchange saw earlier today in a recent tweet, noting that the delays occurred during the system's auto-scaling.
The recent surge in volume signals that cryptocurrency traders are becoming increasingly keen on finding trading opportunities during the relatively quiet market conditions.
As the markets head into the week ahead it is likely that analysts and investors alike will gain greater insight into where Bitcoin's new support and resistance levels exist, and to whether or not Bitcoin's recent lows in the low-$3,000 region are a long-term bottom.
Copyright © 2023 iCryptome.com