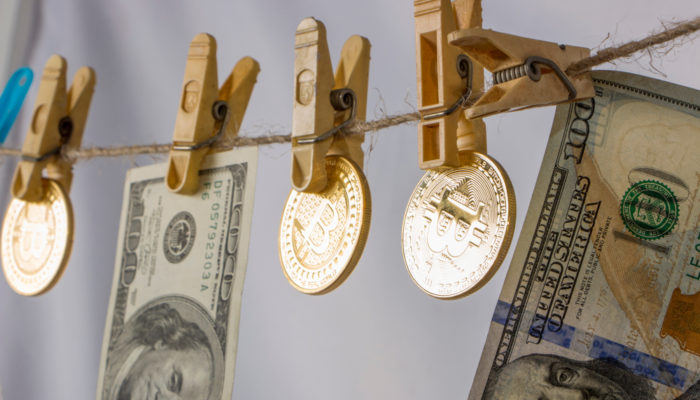 While 2017 was the year of crypto gains, 2018 was the year of crypto theft, according to new data. Crypto-related thefts increased roughly 260% from 2017 to 2018, largely fueled by a number of high-profile cryptocurrency exchange hacks.
Blockchain analysis also shows that the hackers behind the crypto-stealing schemes and scams, are very careful, even calculated in their approach, oftentimes waiting patiently for the right moment to begin laundering the stolen funds.
Crypto Theft Tops $1.7 Billion in 2018, What Will 2019 Bring?
According to a new report from leading cryptocurrency forensics provider CipherTrace, who helps exchanges, security researchers, and law enforcement better understand the intricacies of cryptocurrencies and blockchain, revealed that around $1.7 billion in crypto had been stolen throughout last year.
Nearly $1 billion alone came from cryptocurrency exchange-related thefts, highlighting the impact of the $500 million Coincheck hack that set the tone for the rest of the year. In fact, the bulk of crypto exchange hacks originated in Korea and Japan, where Coincheck is located, according to CipherTrace.
The remaining $725 million in stolen crypto can be attributed to crimes outside of cryptocurrency exchanges, such as Twitter crypto scams, phishing attacks, fraudulent ICOs, and Ponzi schemes.
CipherTrace also says that the $1.7 billion number they arrived at only represents stolen digital assets the firm was able to validate themselves, and that they have little doubt that the true number of crypto asset losses is much larger."
Crypto Hackers Use Advanced Tactics, Carefully Calculated Strategies
While CipherTrace's investigation was geared toward coming up with a total sum of all stolen crypto, another blockchain analysis firm focused on figuring out the who, what, where, and when related to the explosion of cryptocurrency thefts last year. Chainalysis revealed in the final installment of their Crypto Crime series of blog posts, that the majority of the stolen cryptocurrency could be at the hands of just two hacking groups. The firm claims that together, the "two groups are responsible for stealing around $1 billion to date, at least 60% of all publicly reported hacks."
Data suggests that the two prominent hacking groups were very calculated in their money laundering strategies, often waiting an extended period of over a month before beginning to move funds through a "complex array of wallets and exchanges in an attempt to disguise the funds' criminal origins."
"A successful laundering scheme involves 'placing' criminal funds into the financial system, moving them around or 'layering' to avoid detection, and then 'integrating' those funds into the real economy, usually through a business, to make them look like legitimate profit," Chainalysis explained.
At least 64% of the stolen digital currencies makes its way to a cryptocurrency exchange at some point, which explains why there has been a spike in law enforcement related requests sent to cryptocurrency exchange in recent months.
As for why hackers are increasingly targeting crypto in their criminal activities, a lead security expert for Google says that "cryptocurrency is like catnip" for cyber criminals due "the instantaneous nature of it, the very, very low transaction fees, the frictionless nature of money moving around," along with crypto's "pseudonymity."
Copyright © 2023 iCryptome.com