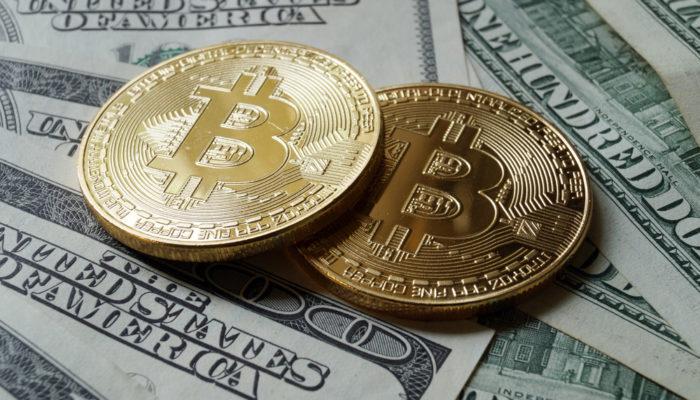 It's no secret that crypto investors have been on a rollercoaster for years, but unfortunately this ride has been on its descending arch for the past year. Despite this, there are still plenty of ways to profit in the markets, including depositing your cryptocurrency in a high-interest account in exchange for unprecedented interest rates.
The Gemini-backed BlockFi is now allowing users to deposit Ethereum and Bitcoin into accounts that pay 6.2% annually, which is an unprecedented interest rate considering that most banks pay clients a mere 0.08% on their fiat savings.
Is BlockFi's New Product the Highest Yielding Deposit Account in Finance?
Although 6% annually may seem like peanuts compared to the exponential gains that crypto investors bore witness to throughout 2017, during the bear market earning 6% on one's crypto stash is not a bad deal and could allow users to accumulate more Bitcoin or Ethereum that could ultimately be worth significantly more in the future – assuming the markets climb from their current position.
The new accounts, which were announced today, will pay users their interest on a monthly basis, and all incurred interest will be subject to compounding, which will raise the APR from 6% to 6.2%.
Pomp, the co-founder and partner at Morgan Creek Digital – who invested in BlockFi – explained earlier today that this new product is surging in popularity due to the unprecedented interest rates that are being offered.
"My expectation is that the number of deposits, along with total amount deposited, will quickly grow month-over-month. Simply, it is hard to beat 6.2% annual percentage yield for a deposit account," Pomp said.
Furthermore, Pomp also noted that all the funds being deposited into these accounts will be highly secure, as they will be held at Gemini.
"BlockFi will hold customer's crypto with Gemini, one of the leading custody providers in the space. Gemini recently announced digital asset insurance coverage and the completion of its SOC 2 Type 1 security compliance review of its exchange and custodian platform."
Although there may be some traditional investment vehicles that offer higher annual returns on investments via dividends, it is very rare – if not impossible – to find a product that guarantees returns of this magnitude without being subject to large risks.
BlockFi's New Product Surges in Popularity 
For obvious reasons, it appears that BlockFi's new product is already a hit amongst investors, even though it was just released earlier today.
Brad Michelson, the director of marketing at BlockFi, said in a recent tweet that the company's site has seen a massive influx in volume since the product was launched, concluding that "2019 is going to be a fun year."
Although users who deposit their crypto into the account will not be able to avoid the volatility of their respective cryptocurrencies, they will at least be able to increase their holdings in hopes that the markets soon recover.
Copyright © 2023 iCryptome.com