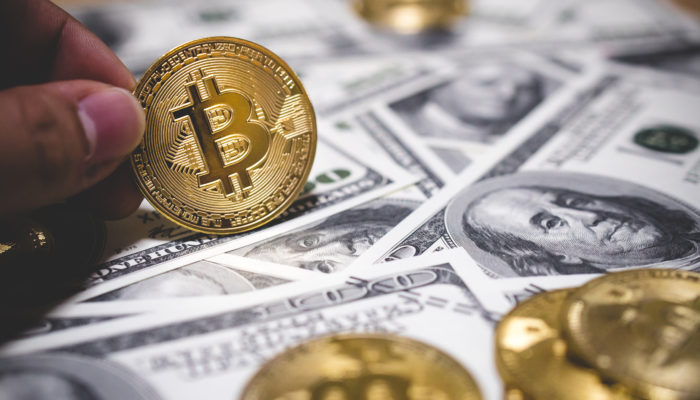 While many mainstream media outlets recently addressed the crypto industry with overt skepticism and seeming misunderstandings, with Gizmodo recently bashing Bitcoin's power draw, this market has continued to push higher. As of the time of writing, Bitcoin (BTC) is slated to enter its second day of rallying strongly — the asset's first clearly bullish streak since late-December 2018.
And while BTC currently already sits well above key resistance levels at $4,200 and $4,600, currently trading at $5,050 on BitMEX, analysts have kept their heads up high. They are adamant that this uptick isn't over just yet. Why are they so cheery?
Tuesday morning was a zany time for crypto's stakeholders across the board. After a short-term uptrend, BTC suddenly broke past $4,200, knocking down key barriers in rapid succession amid a monumental influx of buying pressure. Bitcoin has since slowed, however, only recently flirting with the auspicious $5,000 level due to a rally in other cryptocurrencies, as the so-called "altseason" takes hold.
This has led a number of skeptics to claim that BTC is ready to plunge back below $4,000, citing their often misconstrued bearish narratives rife with misinformation, sardonic behavior, and a distaste for things different.
Bitcoin might still have legs though, as made clear by a number of traders' analysis. Josh Olszewicz recently noted that BTC on its daily chart closed above its Ichimoku Cloud, an indicator used to show levels of support and resistance, for the first time in 442 days, when this market established a top prior to crashing dramatically.
Trace Mayer, a long-time Bitcoin investor and anti-establishment figure, recently remarked that his proprietary indicator, the fittingly-named Mayer Multiple (BTC/200-day moving average) has begun to see an uptick. While the BTC diehard makes it clear that the Multiple isn't meant to signal optimal investment strategies, the signal's recent action closely mirrors that seen in Bitcoin's previous parabolic market cycle.
The fact that BTC continues to trade above its 200-day moving average (200 MA) has also pleased investors. Fundstrat's Tom Lee recently remarked that Bitcoin "acts significantly better" when it trades above the aforementioned level, which has acted as an overarching level of resistance over the past year. In fact, 80% of the time that BTC traded above its 200 MA there was a "win" (an average six-month forward return of 193%), compared to a 36% "win-ratio" when the tables were turned.
Fundamentals, too, have also signaled that BTC remains strong, and that this 20% spike could be well warranted. Canadian industry researcher Kevin Rooke recently compared Bitcoin's fundamentals at current and how they fared on October 12th, 2017, when BTC last moved above $5,000. While active addresses and on-chain transaction throughput are down slightly, the network's hashrate, block size, and community size (gauged through subscribers to the official Bitcoin subreddit) are up dramatically, nay parabolically.
Even CNBC's Brian Kelly joined in on the bullish fun on Tuesday's edition of CNBC "Squawk Box." The BKCM CEO explained that considering the growth of institutional interest, the recent launches of custody solutions, booming volume, and a growing numbers of tired short sellers, $6,000 could very well be in BTC's short-term cards.
Overbought? Crypto Could Pullback
While many traders are adamant that a further rally is in Bitcoin's cards, others expect for a pullback to precede such a move.
Brave New Coin's Josh Olszewicz recently noted that BTC's daily Relative Strength Index (RSI) reading had surpassed 85, a clearly overbought level. The last time this technical measure hit 85, it was December 2018, effectively right where BTC topped on the back of CBOE and CME futures news.
Following Tuesday morning's surge, trader The Crypto Dog exclaimed on Twitter that he expects for the market to cool "for a minute," hinting that this asset class may currently be overextended. For Bitcoin specifically, he looked to $4,250 as a level of support, as there is little buy-side support in the current price region.
On Youtube, trader Sunny Decree explained that the Stoch variation of RSI has reached near-100 on the weekly chart, and the daily TD sequential issued a nine, signaling for a reversal in the short-term.
Whether BTC sees a short-term drop from here or not, most analysts are convinced that with Tuesday's move, which killed a number of key, long-standing resistance levels, Bitcoin might be out of thin ice at last. Bulls rejoice.
Copyright © 2023 iCryptome.com