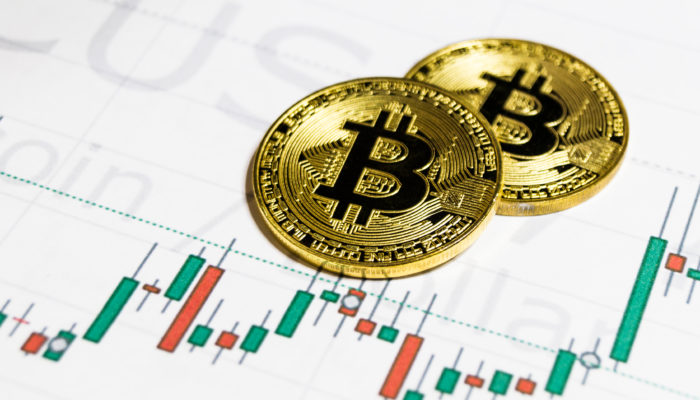 The crypto market lit up with green over the last 48 hours following a powerful rally led by Litecoin, Ethereum, and EOS, which also helped propel Bitcoin toward important psychological resistance at $4K. Should the first-ever cryptocurrency break through the resistance, a major blow will be dealt to bears and could signal that a bottom is already in.
Battered and beaten bulls are tirelessly trying to find correlations to news that may be driving the rally, however, the move is likely a return to mean following extremely oversold conditions.
Crypto Community Searches For News Correlations Behind Bitcoin Rally
Reading through various crypto community discussion groups, members are filtering through recent crypto news hoping to discover the reason behind Bitcoin's sudden boom. Over at Reddit in both r/bitcoinmarkets and r/cryptocurrency the common speculation on what's fueling the recent rally points to today's reveal of the Samsung Galaxy S10.
Announcements from the tech world rarely cause any movement in crypto markets, however, Samsung's rumored inclusion of a crypto wallet has enormous implications, potentially exposing crypto to millions and millions of the South Korean tech giant's customer base.
Elsewhere, even Bloomberg is suggesting the recent rally is being driven by news. In a tweet, the media powerhouse claims Bitcoin is having a "delayed boost" thanks to the announcement of JPM Coin, the new "cryptocurrency" announced this week by banking beast JP Morgan this past week.
However, in recent weeks, the market has barely responded to news – good or bad. For example, the ongoing QuadrigaCX imbroglio that resulted in millions in crypto being lost due to the exchange founder's passing, would have caused a massive sell-off had it occurred in mid-2018.
Bitcoin and Crypto Markets Return to Mean After Oversold Conditions
The reality in current crypto markets is that Bitcoin and its altcoins brethren are posting gains following sustained downward movements and extremely oversold conditions. Such oversold conditions on assets can cause markets to mean revert, according to prominent trader and Bitcoin.live panel member Peter Brandt.
When any asset reaches extremely oversold or even overbought conditions, the market tends to correct and returns toward its mean. The scenario played out perfectly when Bitcoin's parabolic advance was broken in late December 2017, and the inverse occurred after Bitcoin fell through support at $6K.
Related Reading | Crypto Market At Critical Resistance, Is Altcoin Season Right Around the Corner?
The powerful downward movement took Bitcoin and other crypto far below their mean, and the market is now correcting upward toward its mean value.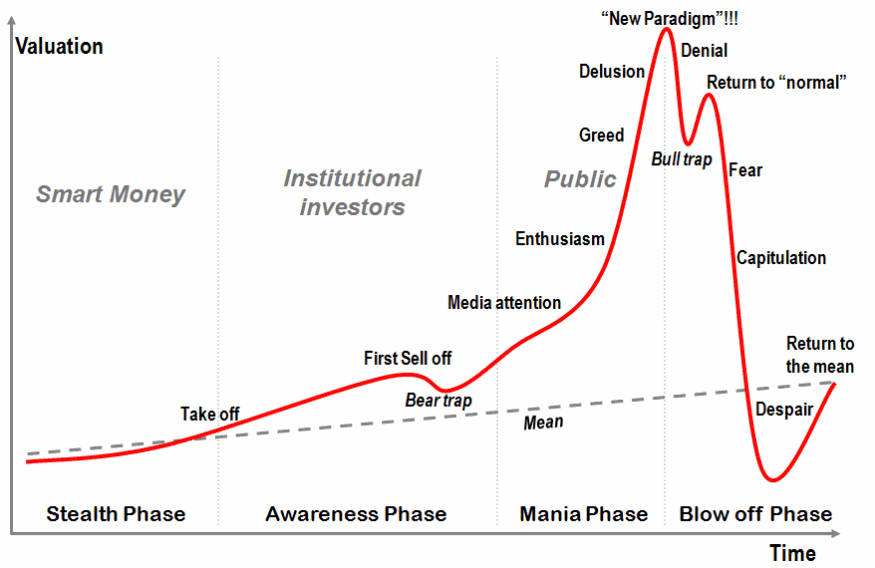 A commonly shared chart on bubble cycles put together by Dr. Jean-Paul Rodrigue of the Department of Global Studies and Geography at Hofstra University, demonstrates what is happening now during the "blow off phase." The chart shows that an asset can crash so low, it's below its mean value and eventually returns as faith is restored in the market.
Copyright © 2023 iCryptome.com