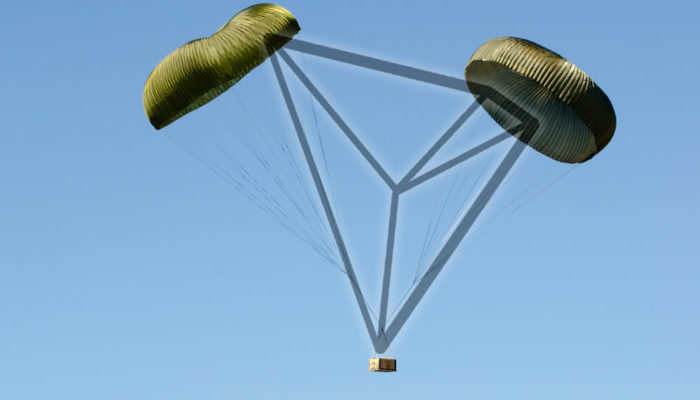 The BitTorrent token sale is one of the largest and most talked about ICOs of the year. In an effort to boost sales for the new token and the price of Tron, the company has announced a series of airdrops.
Incoming BTT for Tron Hodlers
Starting on February 11 this year and ongoing until 2025 BitTorrent will be distributing BTT tokens to holders of Tron's TRX. The initial snapshot will be taken when the block height reaches 6.6 million, a counter can be viewed on tronscan.org.
The announcement states that based upon this snapshot the BitTorrent Foundation will initiate the first airdrop of 10,890,000,000 BTT, which corresponds to 1.1% of total circulating supply. Over the following 12 months a further 11.88 billion BTT will be issued to TRX holders increase the fraction of the total to 1.2%. The percentage airdropped will increase by 0.1% per year until it reaches 1.7% in 2025 whereby the figure will be 1.4 billion tokens per month. The medium added;
"To reward TRON's long-time TRX holders, the BitTorrent Foundation also plans to airdrop additional 99,990,000,000 BTT, during online and offline events, corresponding to 10.1% of the total circulating supply."
Tokens will be issued on a one to one ratio meaning one TRX gets one BTT and there is no minimum TRX to be held. There has yet to be any confirmation on what exchanges will be supporting the initiative but it is likely all the major ones will. Justin Sun took to twitter to warn users about scams "Be careful with scams. Official airdrops will be announced on our social channels, website, and blog."
niTROn Summit a Success
Tron has just concluded its first summit during which the BitTorrent token sale was detailed heavily. Former pro basketball start Kobe Bryant was one of the leading figures at the event which the team are touting as a huge success;
#niTROn2019 successfully ended. Thanks for the participation and support from all #TRONICS, #TRON to the future. #TRX $TRX pic.twitter.com/YvIWA38E0P
— TRON Foundation (@Tronfoundation) January 19, 2019
A few bold predictions have come via observers and supporters of Tron including TRX surpassing EOS and becoming the fourth largest cryptocurrency in 2019. It is currently in ninth place with a market cap just below $1.6 billion. The gap between TRX and EOS in fifth is only $500 million so at this stage it is entirely possible.
At the time of writing TRX was trading down 3.5% on the day and pretty flat over the past week despite good fundamentals. Airdrops are usually a good way to boost prices and free BTT make give Tron the momentum to climb that chart and target fifth spot.
You must be logged in to post a comment.
Copyright © 2023 iCryptome.com