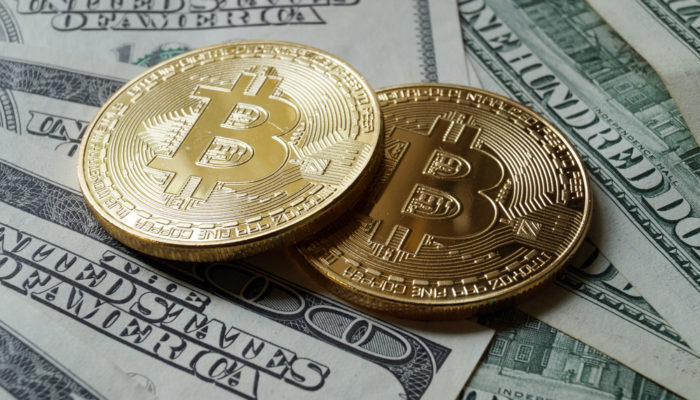 Bitcoin's price has continued to trade sideways around $3,900 as its volatility continues to decrease. Although this stability may be welcomed by some investors who have been tormented by the seemingly constant bouts of volatility in the crypto markets, the current decrease in volatility is likely temporary.
Analysts now expect Bitcoin to continue ranging sideways in the near-term, with a potential drop towards the mid-$2,000 region being a possibility in the future assuming that the cryptocurrency is unable to decisively break above the lower-$4,000 region.
Bitcoin Volatility Dives as BTC Price Gets Caught in Tight Trading Range
At the time of writing, Bitcoin is trading down marginally at its current price of $3,900, around where it has been caught at for the past couple of weeks.
Because of this bout of sideways trading, BTC is currently experiencing its lowest rate of volatility since mid-November of 2018.
Danny Kim, the head of growth at SFOX, spoke to Forbes about the declining volatility, noting that prior to mid-November of 2018, BTC hasn't seen volatility this low since May of 2017.
"Over the past months, we've generally observed tight range-bound trading with very short spikes in both volatility and price to both the upside and downside… While crypto-asset prices remain, as a whole, highly volatile and difficult to predict, the BTC/USD pair's volatility is currently at its lowest point since mid-November 2018… Before that time, its volatility hadn't been this low since mid-May 2017," he explained.
It is important to note that Bitcoin made a large downwards move following its extended period of sideways trading in November of 2018, plummeting from roughly $6,400 to lows of $3,200.
With regards to the cryptocurrency's current levels of support, analysts note that although BTC currently has some support at $3,800, its strongest levels of support currently exist at $3,500 and $3,000 respectively.
"Bitcoin has been building a minor support at $3,800… However, it's not a support level that you can really lean on… The real supports are exactly where they've been since December at $3,500 and $3,000 respectively," said Mati Greenspan, the senior market analyst at eToro.
Bitcoin May Plunge to Mid-$2,000 Region Before Finding Strong Support
Bitcoin's current stability may be deceptive, as a drop towards the upper-$2,000 region may be inevitable if BTC fails to decisively move to above $4,000.
SalsaTekila, a popular cryptocurrency analyst on Twitter, spoke about this possibility in a recent tweet, noting that he sees the mid-to-upper $2,000 range as a great place to start buying.
As the markets begin incurring increased levels of volatility, traders and analysts alike will gain a greater insight into which direction the markets are heading.
Copyright © 2023 iCryptome.com