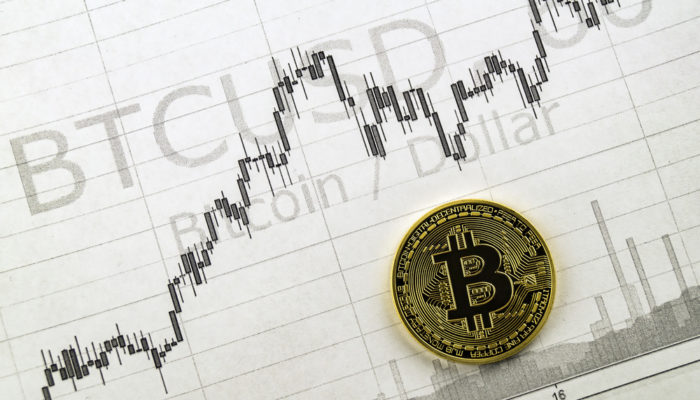 After facing increased levels of selling pressure yesterday, Bitcoin as been able to maintain above $3,900, which is increasingly becoming a level of support for the cryptocurrency. Despite this, $4,000 still remains a key level of resistance for BTC, and the crypto's short positions are rapidly climbing as it continues to fail to break above this price level.
Analysts continue to watch Bitcoin's key support levels as the cryptocurrency fails to garner any significant amounts of buying pressure to propel it above $4,000, which may ultimately lead it to drop back towards its strong support levels in the low-$3,000 region.
Bitcoin Finds Continued Support Around $3,900 
At the time of writing Bitcoin is trading up marginally at its current price of $3,915 and is up slightly from its daily lows of $3,870. Importantly, BTC has found some levels of buying pressure in the upper-$3,800 region, but it has continued to struggle to move towards $4,000.
Because of this, the crypto's short positions have been climbing, and are looking to outnumber BTC's long positions for the first time since early January.
BTC Currently Caught in Trading Channel Between $3,800 and $4,000
Furthermore, Chonis also explained that Bitcoin is currently back-testing its middle channel resistance, which could either lead it to surge to the upper end of the channel – which is around $4,000 – or to sink towards the bottom end at around $3,800.
Alex Kuptsikevich, financial analyst at FxPro, also spoke about the crypto's current levels of resistance and support, noting that the mid-$3,600 region remains a key support level that is blocking BTC from dropping back towards its 2018 lows around $3,000.
"The price level at $4K remains a serious resistance for BTC, and the market clearly lacks a positive [catalyst] to overcome this threshold… From the technical analysis side, bitcoin caught between resistance at $4,000 and 50-day moving average support, which almost a month ago turned from resistance into support. At the moment, this level passes through $3,657, leaving the potential for decline," he explained while speaking to MarketWatch.
As the week drags on and Bitcoin reacts to these aforementioned levels of support and resistance, traders and analysts alike will garner a greater understanding of where the cryptocurrency, and the overall markets, are heading next.
Copyright © 2023 iCryptome.com