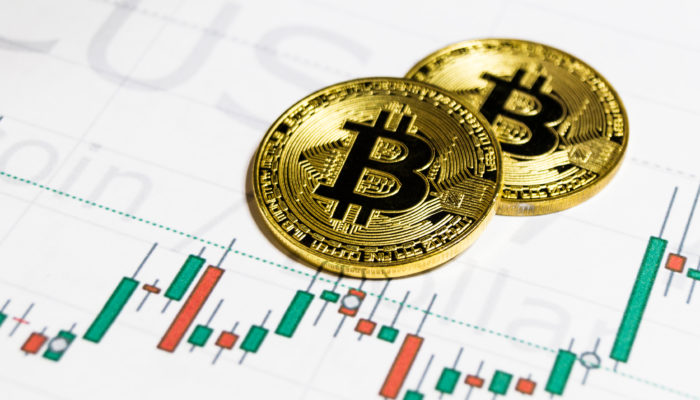 Bitcoin has been able to climb somewhat higher after finding relative levels of support in the low $3,900 region. Although its ability to maintain stability is certainly positive, BTC is getting closer and closer to the ever-so important $4,000 level, which could mean that significant volatility is on its way.
Analysts are now expressing a somewhat cautiously bullish sentiment when it comes to the cryptocurrency, as it is showing some bullish signs, but must soon face an important hurdle at the $4,000 level.
Bitcoin Stable Above $3,900, May Soon See Increased Volatility
At the time of writing, Bitcoin is trading up roughly 1% at its current price of $3,960. BTC has been slowly creeping higher over the past several days and recovered the stability it recently lost after it climbed to $4,000 before swiftly dropping to $3,900 yesterday.
Mati Greenspan, the senior market analyst at eToro, recently spoke to MarketWatch about Bitcoin's current state, explaining that the cryptocurrency's trading volume is higher than usual, but is down from its recent highs.
"Bitcoin remains rather flat, still trying to break through the interim resistance at $4,000. The crypto rally may have lost some of its momentum, as volumes across exchanges do seem to be tapering off from their recent highs but remain elevated just under $30 billion per day," he explained.
Chonis Trading, a popular cryptocurrency analyst on Twitter, recently pointed out that Bitcoin has been able to close above the middle of two tightening Bollinger Bands, but refrained from making any predictions.
Analyst: Bulls Have a Growing Chance of Gaining Control After Recent Failed Sell Signal
Because Bitcoin has garnered some bullish momentum after experiencing the aforementioned volatility yesterday, one analyst believes that BTC's bulls may have a change of gaining control over the crypto in the near future.
Traders and analysts alike are closely watching how Bitcoin responds to the upper-$3,900 region and the lower-$4,000 region, as these price levels have proven to be strong areas of resistance in the past and will likely continue to be unless bulls can muster up a significant amount of buying pressure in the near-future.
Copyright © 2023 iCryptome.com