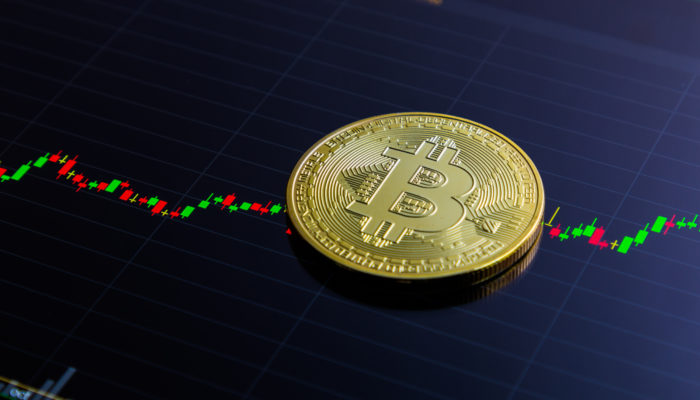 Bitcoin has started Monday off trading up slightly after experiencing increased levels of volatility over this past weekend. BTC has so far respected $3,800 as a level of support, but also faces strong resistance around $4,200, which is the price point at which the cryptocurrency's price dropped after touching.
Although this recent volatility was unexpected, analysts seem to agree that it is part of a natural price cycle, and not overwhelmingly bearish, as BTC has still incurred decent gains over the past month.
Bitcoin (BTC) Stable Above $3,800 After Plummeting from $4,200 Yesterday
At the time of writing, Bitcoin is trading up nearly 2% at its current price of $3,900. This past Saturday, BTC garnered an influx of buying pressure that sent its price to highs of $4,200, which proved to be a strong level of resistance and sent its price spiraling down to lows of $3,800.
Because the cryptocurrency has firmly established $3,800 as a level of support and $4,200 as a level of resistance, it is possible that this will be a new trading range in the near-future.
Mati Greenspan, the senior market analyst at eToro, spoke about the volatility the markets experienced this past weekend in an email, noting that there is a bright side to the recent pullback, as Bitcoin found support $300 above $3,500, where BTC has been trying to build support since earlier this month.
"The level of the pullback is actually quite encouraging. In fact, most of Sunday's 9% plunge was actually just erasing some of Saturday's gains. Ever since the spike on February 8th, the market has been trying to build support at $3,500. Yesterday we stalled a good $300 above that," Greenspan explained, further adding that "If January was a giant downward facing staircase, February has now turned into an upward one."
Although Bitcoin's inability to hold support above $4,000 was slightly negative for traders and analysts who expected the markets to climb towards $5,000 in the near-future, it is important to note that the Sunday plunge came about after several weeks of relatively consistent price gains.
Alex Krüger, a popular cryptocurrency analyst on Twitter, spoke about the Bitcoin's latest drop in a recent tweet, explaining that it was a "simple correction" that was bound to occur after the markets saw multiple gains throughout the month of February.
Copyright © 2023 iCryptome.com