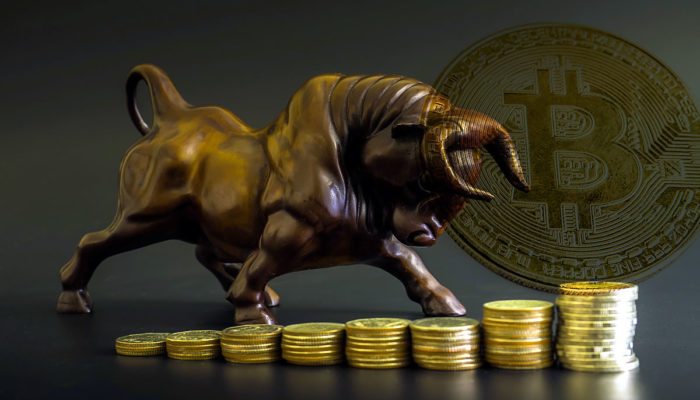 There has been no shortage of price predictions for Bitcoin over the past couple of months. As the bears tighten their grip on crypto markets and the winter deepens it all appears to be doom and gloom.
A ray of light broke through the winter clouds yesterday when crypto markets surged by $10 billion. Bitcoin led the charge when it punched through resistance at $3,500 and then again at $3,600 just 15 minutes later.
For weeks BTC has been lulling around these levels unable to muster the strength to get past them. Only yesterday Bitcoin fell to its lowest level for 2019 when it briefly touched $3,390. The break below $3,400 must have triggered a raft of buy trades which sent BTC surging 9% to reach an intraday high of just below $3,700. Daily volume has surged from $5 billion to $7.8 billion, the highest it has been since the bounce off the bottom in mid-December. BTC is currently holding at around $3,650 at the time of writing.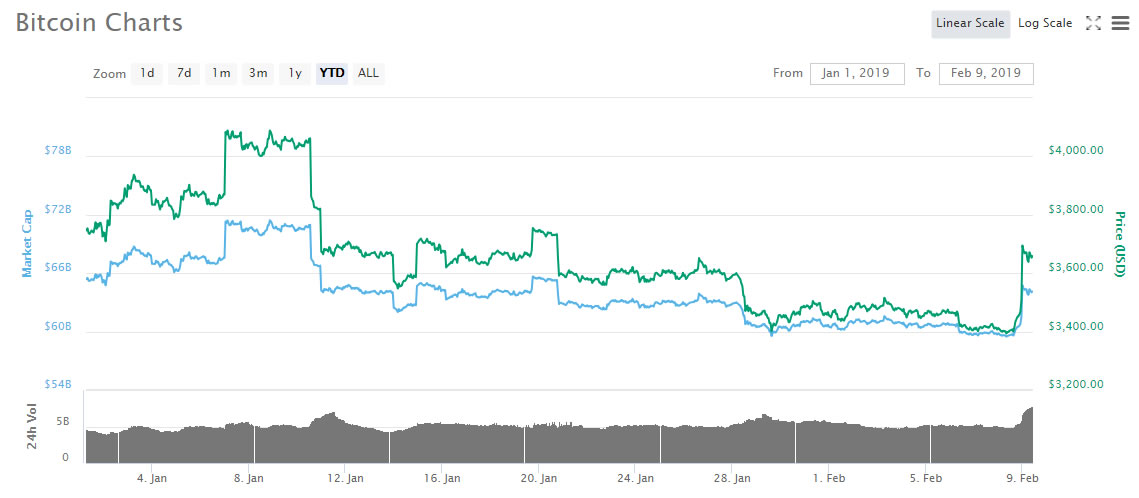 The volatility has returned again as Bitcoin hits a 15 day high the day after posting a seven week low. The big question now is where will it go next? Regardless of the big green candle for the day, the market is still trending down and making lower highs and lower lows. Previous robust resistance levels will test the strength of this bull run and determine whether it is to continue. At the moment $3,600 seems to be holding but the next major hurdle to overcome for BTC will be the wall of resistance at $4,000.
Analysts have been hinting at BTC being in oversold territory on the short term. Referring to the RSI indicator, technical analyst at Fundstrat Global Advisors, Rob Sluymer, echoed this sentiment when he said "BTC is again at historically oversold levels and is retesting important support that needs to hold to suggest a bottom is developing,"
Speaking to Bloomberg recently he added that the longer term outlook was not pretty; "A break below the fourth-quarter lows at $3,100 would imply a decline to $2,270, while a move above $4,200 is needed to signal Bitcoin is beginning to improve," So it seems that the $4,000 level, or just above it, is still the key to further upwards momentum.
As it stands this mini recovery is just that and there have been no longer term signals to spell a major trend reversal. If the likes of Murad Mahmudov are correct, Bitcoin has a lot further to fall before it really starts to come back with a vengeance.
Copyright © 2023 iCryptome.com