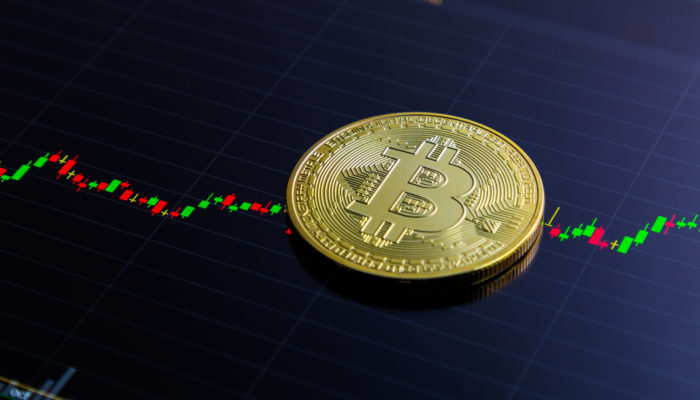 After trading sideways since experiencing some volatility over this past weekend, Bitcoin (BTC) has now established a fresh trading range between approximately $3,800 and $3,900, finding relative levels of support at the former price and resistance at the latter price.
Now, analysts believe that the lack of significant buying pressure at these relatively low prices signals that further downside may be imminent.
Bitcoin Stable Above $3,800, But Faces Resistance at $3,900 
At the time of writing, Bitcoin is trading down marginally at its current price of $3,855. Yesterday, BTC dipped to lows of $3,800 before finding some buying pressure that propelled it back up towards $3,900, where it was rejected and pushed down to its current levels.
In the short-term, it is highly likely that this will be a new trading range, and without an increase in trading volume BTC may be stuck between these prices for the foreseeable future.
SalsaTekila, a popular cryptocurrency analyst on Twitter, spoke about this newly formed trading range in a recent tweet, noting that it is incredibly difficult to profitably trade within tight ranges like this.
Although Bitcoin has been able to hold strongly above its 2018 lows set in the low-$3,000 region, one analyst believes that Bitcoin's current lack of strong buying pressure could mean that the cryptocurrency has run out of "dip buyers" and that further downside is imminent.
"Bitcoin failed to hold on to last week's rebound [above $4,000] and slipped back under this psychologically significant level. If dip buyers were waiting to pounce on these discounts, they would have done so by now," Jani Ziedins of the CrackedMarket blog explained while speaking to MarketWatch.
Ziedins further noted that the weakness of Bitcoin's last rebound signals a "serious problem" for the cryptocurrency.
"The latest rebound failing to stick tells us demand is still a serious problem for the cryptocurrency and no one is coming to the rescue anytime soon," he said.
Bitcoin will likely continue to follow its recent trend of making large price swings after experiencing extended period of sideways trading. If history continues to repeat itself, BTC will likely see increased levels of volatility during the upcoming weekend or into the early-half of next week.
Copyright © 2023 iCryptome.com