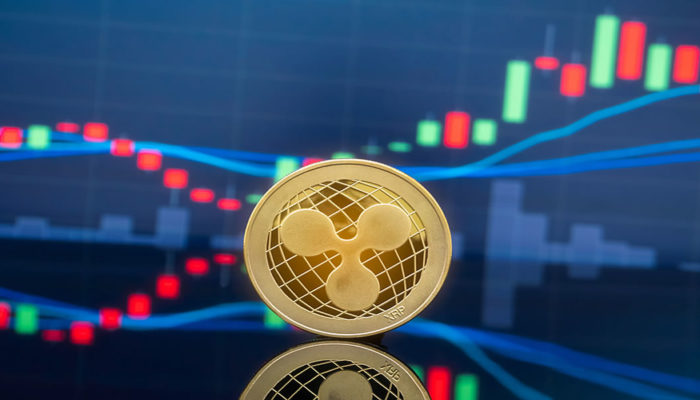 After 20 million XRPs were stolen from BitHumb, exchanges should put in place measures to jealously protect their reputation as well as shield user funds. Yes, there are losses but there shouldn't be wholesale condemnation as exchanges play a critical role of injecting liquidity in the market. Besides, as a fiat-crypto or crypto-crypto on-ramp, they help in drawing demand, spurring adoption which boosts penetration of assets as Ripple (XRP).
Contents
Exchanges are struggling with hacks and accusations of price manipulation. These, and several other obstacles like adherence to regulator stipulations, may bog down progress. However, what we must agree with is the fact that exchanges play an important role when it comes to liquidity. Listing at CoinBase, for example, often has a bullish effect. We saw that with ETC, and recently XRP, when prices rallied upwards of 15 percent recouping Feb 24 draw-down.
Even so, there must be an element of control to allow easy access with safety measures in place to prevent theft. Just the other day, hackers made away with 20 million XRP coins after breaching BitHumb in what the exchange said was a "spill."
Meanwhile, there is increasing competition in the global remittance sub-sector. The multi-billion-dollar field is now saturated with startups as well as joint government projects keen on easing movement of value. Of the many, Chinese Alternative Global Payments System (CIPS) is laying out an infrastructure to by-pass SWIFT, another messaging network, which Ripple Inc is keen on replacing with their innovative, blockchain based solutions. CIPS connects several banks and corporation across China and Russia.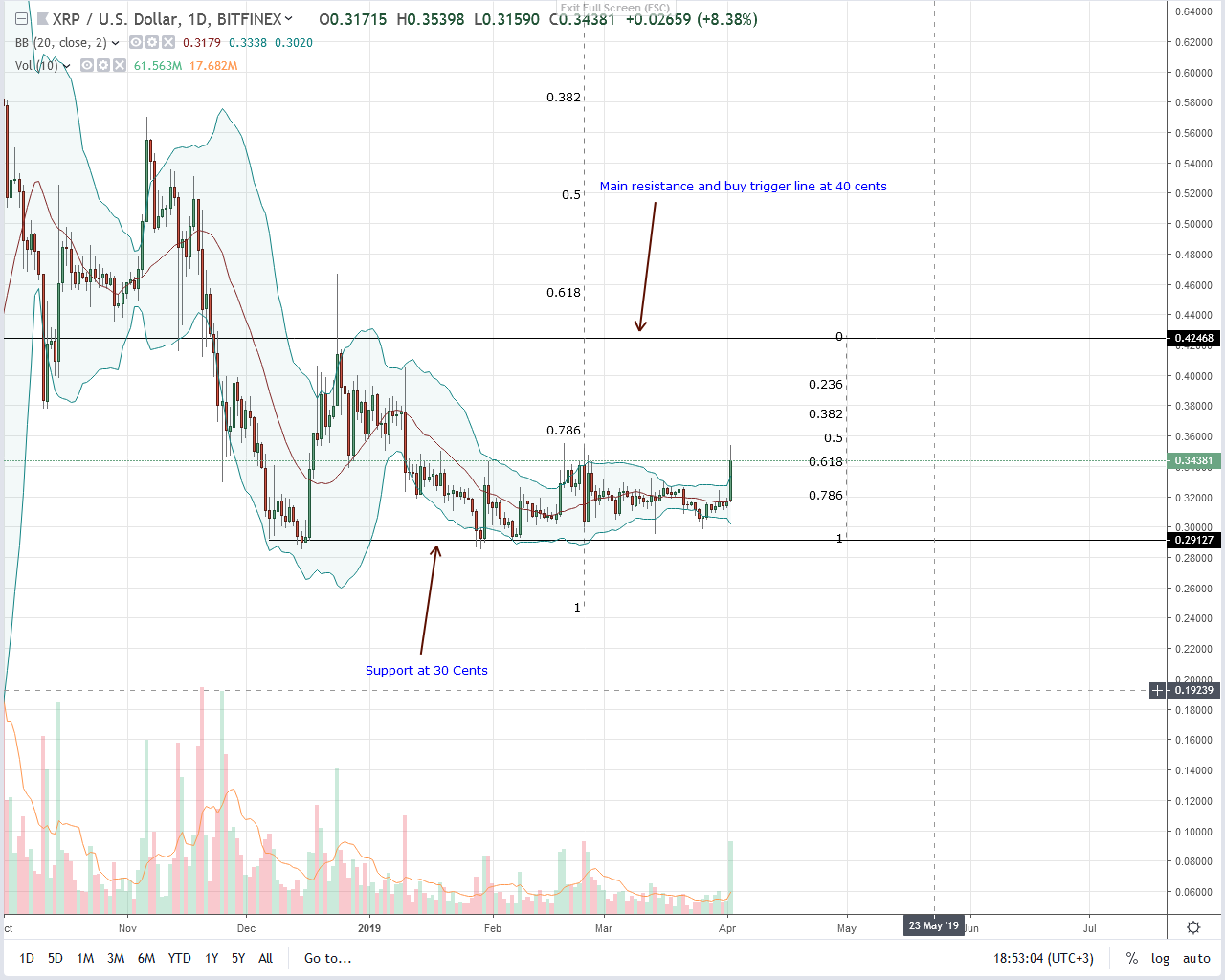 Price wise–and like the rest, Ripple (XRP) is reaping benefits. After an extended period of accumulation, there is a revival correcting the undervaluation of Mar 26. At spot rates, XRP bulls are firm above the 61.8 percent Fibonacci retracement level of 34 cents.
Besides, with increasing transaction levels and the magnifying, positive correlation effect of Bitcoin, XRP is likely to close above 40 cents as buyers increase their long positions in smaller time frames.
Note that this is a classic breakout pattern and in line with our XRP/USD trade plans, aggressive traders should load up as prices cool off. Immediate targets will be 40 cents, 60 cents and later 80 cents of Sep 2018 highs.
There is an uptick of trade volumes—51 million, dwarfing those of Mar 21—17 million. As a result, our laid out trade conditions are now live, and every dip should be a buying opportunity with first, easy targets as aforementioned.
Chart courtesy of Trading View
Copyright © 2023 iCryptome.com