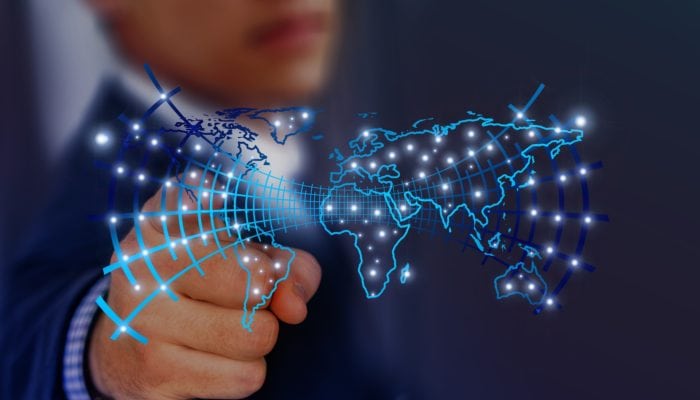 Although the path of least resistance ought to be northwards, sellers are currently pinning down bulls. Nonetheless, our XRP/USD trade plan is upbeat, and with Mercury FX moving huge sums from the UK to Mexico using XRP, it seems like we are on the early stages of widespread adoption.
Ripple Price AnalysisFundamentals
Today marks the seventh day of an energy-sapping consolidation that began after Jan 10 sharp falls. All the same, with last year value erosion, investors, as well as the trading community, believe the market might be making a turnaround. It's pretty ambitious, but the mere fact that prices are finding resistance for further upsides could wear off demand allowing bears to pick up in line with Jan 10 trend direction.
1/1 We've made our largest payments across RippleNet using #XRP – 86,633.00 pesos (£3,521.67) from the U.K. to Mexico in seconds. pic.twitter.com/WsHJuZTiOy
— Mercury-fx Ltd (@mercury_fx_ltd) January 17, 2019
At the moment, we are closely watching how adoption is picking up. And propping investors' bullish projections is news that Mercury FX used XRP to move$4,552.41–helping the client, Mustard Foods, save $90 and 31 hours—from the UK to Mexico. The seamless and near instantaneous flow demonstrated in real time the capabilities of XRP and what adopting companies set to benefit should they ditch traditional systems characterized by latency and high costs.
Candlestick Arrangements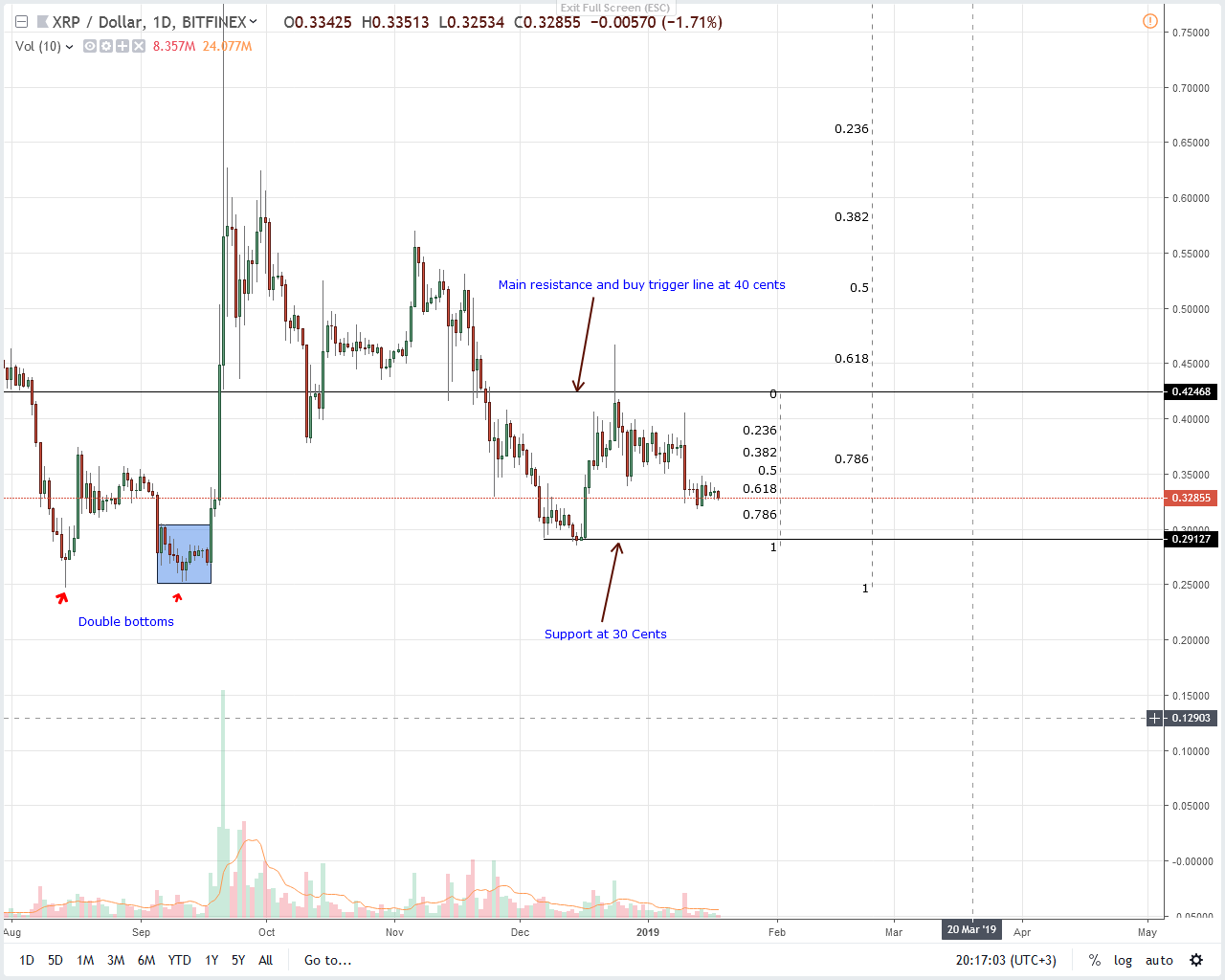 Back to the chart and XRP is struggling. Not only are prices accumulating within a 2 cents range with caps at 34 cents but from an effort versus result approach, bulls are in charge since prices are within Jan 14 high low. Regardless, we shall not recommend immediate buys at spot rates not until XRP bulls drive prices above 34 cents—a level that also doubles up as the 50 percent Fibonacci retracement level.
Our long-term bullish stance is still valid as long as spot prices are maintained above 30 cents and most importantly from 25 cents—which mark Sep 2018 lows. If anything, the monthly bull bar will always define the long-term trajectory of this coin, and unless otherwise there are rapid drawdown, it is likely that prices will expand to 60 cents—Dec 2018 highs and later 80 cents subject to a high-volume, ecstatic break and close above 40 cents or the 61.8 percent Fibonacci retracement level off Sep 2018 high-low.
Technical Indicators
Transaction volumes are low, and perhaps this could explain tight ranges inside Jan 14 high low. Though sellers may have the upper hand in the short-term, rejection of lower lows and subsequent rally from 30 cents to above 35 cents and even 50 cents should be at the back of high trade volumes exceeding 83 million on the upper end and daily averages of 23 million.
You must be logged in to post a comment.
Copyright © 2023 iCryptome.com