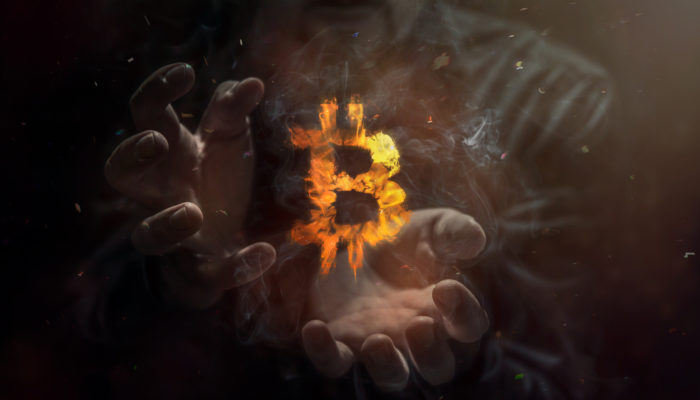 Surprise! The craziest crypto-related story of 2019 has just become a tad zanier. According to a research piece from a leading industry researcher, QuadrigaCX, a Canadian Bitcoin (BTC) exchange in the midst of a multi-month imbroglio, could have been fibbing about its cryptocurrency holdings — and by a large sum at that.
For those who missed the memo, QuadrigaCX, once Canada's largest and most popular BTC-focused exchanges, has long been under pressure. As reported by NewsBTC last year, the Canadian Imperial Bank of Commerce (CIBC) froze five accounts that were linked to Costodian Inc., Quadriga's payment processor, and Jose Reyes, its owner. It was reported that $28 million was frozen, leaving hundreds of the platform's customers stranded, and strapped for funds.
While further reports on the matter claim that the sum has been handed over to the Ontario Superior Court, which will see a judge determine what to do with the funds, many distressed investors have still taken to Twitter, Reddit, and other social media outlets en-masse that they have yet to receive their Bitcoin and fiat withdrawals.
Then, in early-2019, Jennifer Robertson, the wife of exchange chief Gerald Cotten, revealed that her partner purportedly died in India. Although death has touched all of humanity, meaning that Cotten's disappearance isn't an impossibility, many quickly asked for evidence, and what would happen with the exchange next.
Weeks later, per reports from this outlet, QuadrigaCX suddenly went offline, citing maintenance. After days of radio silence, the company issued another statement, while filing a harrowing affidavit.
Per legal documents and the press release, with the supposed death of Cotten, Quadriga's remaining staff have effectively lost access to 26,500 BTC, 11,000 Bitcoin Cash, 11,000 Bitcoin SV, 35,000 Bitcoin Gold, 200,000 Litecoin, and 430,000 Ethereum. All this amounts to a nominal fiat value of 150 million U.S. dollars. Yet, a leading crypto researcher claims that the exchange never had access to such a pool of funds, and is lying through its own teeth.
Quadriga Might Have Never Owned $100M In Bitcoin
Crypto Medication, a researcher and data analyzer responsible for a number of key exposés, recently took to Zerononcense, a crypto-centric publication he heads, to divulge his analysis of this debacle.
Long story short, through the use of in-depth blockchain analysis, Medication determined that QuadrigaCX never lost access to its Bitcoin holdings, along with the fact that that the BTC sum cited in the affidavit likely isn't accurate. No conclusive figures could be pinned, but the researcher also divulged that Quadriga enlisted the use of fractional reserves to service its customers, using client deposits to issue withdrawals.
Medication hasn't been the only industry insider to be skeptical of the exchange's status. Jesse Powell, the chief executive of legendary crypto exchange Kraken, recently took to Twitter to advise Canadian authorities, the RCMP force, to contact his upstart for insider information. In sub-tweets, Powell divulged that there's a high likelihood that this case is "extremely suspect," noting that the combination of fiat issues, higher withdrawal demand, and the sudden vanishing of the founder is almost too perfect.
The Kraken chief even brought Cotten's death certificate, issued in India, into question, noting that until Canadian authorities/morticians corroborate, it would be hard to conclusively say that the Quadriga head has passed.
Copyright © 2023 iCryptome.com