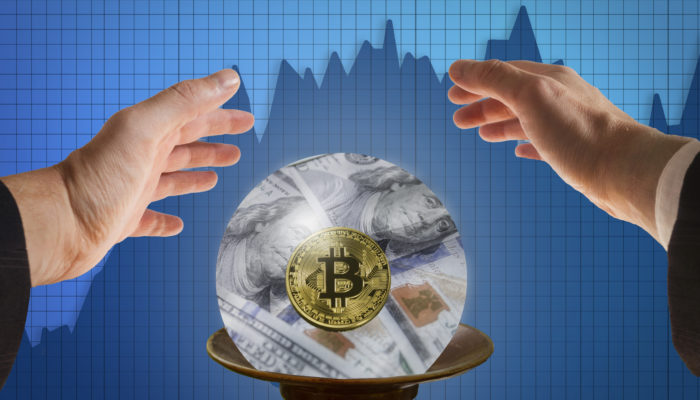 Bitcoin price (BTC) has fallen over 80% from its all-time high of $20,000 over the past 14 months, and has struggled to regain any bullish momentum it once had.
While many expected Bitcoin to bottom at the seemingly unbreakable support at $6,000, the leading cryptocurrency by market cap fell through to find its local bottom of $3150. Bulls and bears alike were caught off guard by the sudden violent decline. However one prominent trader was able to predict Bitcoin's over 80% fall and called for a bottom target of $4,000 or below well over a year ago.
Peter Brandt is a professional career trader that has traded across a number of markets, asset types and more, seeking to profit off of what patterns he's able to derive from price charts. The trader follows a simplistic approach, only making a few trades each year on an asset based on the overall price trend and bigger overall picture.
Brandt has earned himself a name as a highly successful trader and a wizard at charting over time, in the cryptocurrency space and outside of it. He's even joined the likes of crypto influencer Tone Vays and analyst Haejin Lee to power the Bitcoin.Live platform and offer insights to market participants at a premium.
Proving his charting prowess and demonstrating what decades of market experience can provide for an edge, Peter Brandt was able to accurately call for Bitcoin's over 80% decline from its all-time high price of $20,000. He even added a price target of $4,000 or lower, which closely corresponds with the current trading range.
Has Bitcoin Price Really Bottomed?
In December 2017, fueled by extreme media attention and retail investor FOMO, Bitcoin skyrocketed to nearly $20,000 before its parabolic advance was broken and the historic cryptocurrency bull run of 2017 came to a screeching halt.
In early 2018, the career trader suggested that based on a "general TA rule" on previous parabolic advances being broken, Bitcoin was due for an 80% or more correction. Not only did Brandt nail the percentage decline seen in BTC prices, his call for a bottom target of $4,000 or below was chillingly accurate.
With Bitcoin currently trading between its 2018 low of $3,150 and a recent high of $4,200, many traders are left wondering if Bitcoin has indeed bottomed or if there is more carnage to come for cryptocurrency investors. Markets and price movements are driven heavily by the emotional state of traders and other market participants, and if historical data based on decades of market experience supports calling price declines based on a break of a parabolic advance with such accuracy, it's also likely that Brandt's price target for the bottom will be accurate as well.
Copyright © 2023 iCryptome.com