Lydium continues to expand its financial network, which continues to grow with new agricultural cooperative contacts and agreements every day. Lydium, whose ICO sales continue to be in demand on a global scale, aims to be a new ecosystem that includes the entire agricultural sector and LYD Coin to be a cryptocurrency used in the entire agricultural sector.
Nowadays, the share and strategic importance of the agricultural sector in the global economy has become more important than ever before. Despite the fact that the agricultural production around the world has increased nearly 3 times in the last 50 years, many agricultural products are insufficient to meet the demand of the constantly growing global population. It is seen that the biggest reason for this is that agricultural producers, due to financial problems, cannot reach the resources needed for production and technologies that will increase efficiency in production. Arguing that the solution to the financial problems in the agricultural sector is through a decentralized financial system, Lydium seems to have convinced the sector representatives and investors in this regard.
LYD Coin will be a cryptocurrency used in the entire agricultural sector
Lydium, which is the first project that brings DeFi to the agriculture sector, one of the most important sectors in the world, enables producers to reach the financial resources they need in a fast and easy way with the local currency LYD Coin. Lydium, which offers high-yield opportunities for investors and fast and easily accessible financing for producers by bringing together global individual and institutional investors and agricultural producers on the same platform, aims to solve the scalability and efficiency problems of the blockchain with its double-layered blockless distribution technology, and in this direction, aims Lydium Financial Network to be an ecosystem used in the entire agricultural sector by integrating the benefits and facilities of decentralized finance in the agricultural sector.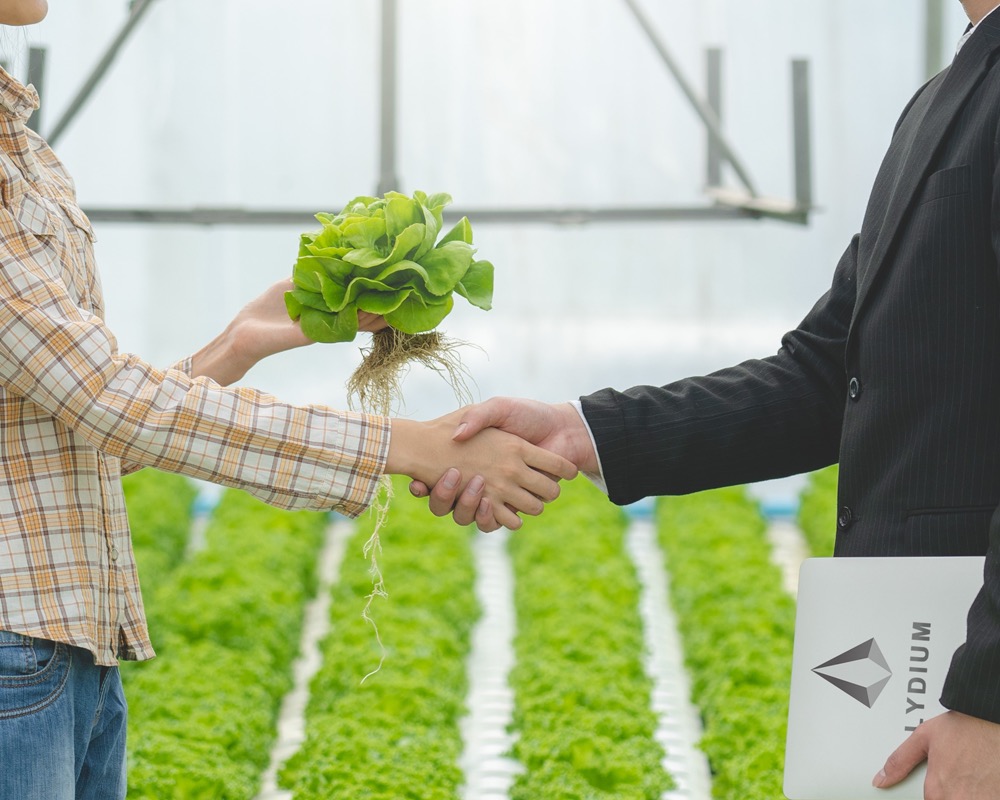 It is possible to participate in ICO via lydium.org with all cryptocurrency exchanges
Lydium, which has the advantage of being the first defense project of the agricultural sector and aiming to become one of the largest decentralized finance ecosystems in the world, investors who are interested in the Lydium Project, which continues its ICO 2nd Phase sales with high demand globally and offers high-yield opportunities to its investors by increasing its value in each phase, can buy LYD token by sending Bitcoin (BTC), Ethereum (ETH), Litecoin (LTC), TRON (TRX), Dash (DASH), and Cardano (ADA) via lydium org over cryptocurrency exchanges. You can also follow Lydium's official Twitter account at https://twitter.com/lydiumorg to be informed about airdrop events and take advantage of airdrop rewards. Lydium, which is preparing to create a financial revolution in the agricultural sector and developing an ecosystem that includes the entire agricultural sector, is one step closer to its goal in every ICO stage it completes.
Copyright © 2023 iCryptome.com