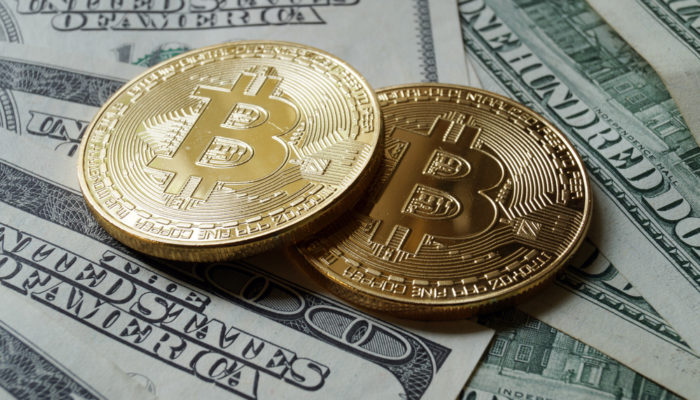 Bitcoin has dropped nearly 1% today and has led the entire crypto markets to slide, with many major cryptocurrencies trading down 2% or more. Despite today's drop, trading volumes on major exchanges has been holding steady, and are up significantly from where they were in early-February.
Now, one popular cryptocurrency analyst explained that he believes most major cryptos will plunge as Bitcoin begins making bigger price swings.
Bitcoin (BTC) Holds Above Support Around $3,900
At the time of writing, Bitcoin is trading down just under 1% at its current price of $3,900. This price level has proven to be a region of relative support, but BTC currently has significantly greater levels of support down towards $3,700.
Bitcoin has continued to struggle to break above the $4,000 price level, which has proven to be a strong level of resistance that will require a significant influx of buying pressure to break decisively above.
Despite the less-than-positive trading action the cryptocurrency has experienced over the past several weeks, it is important to note that the overall crypto markets have seen a notable rise in trading volume, while BTC's volume only accounts for a fraction of the overall market's volume.
Mati Greenspan, the senior market analyst at eToro, spoke about the market's current trading volume in a recent email, explaining that Bitcoin's slight volume decline may be partially due to smaller cryptos incurring significant amounts of trading volume in recent times.
"Global volume across crypto exchanges is holding steady at around $30 billion per day, yet bitcoin's volume is less than a third of that figure. Sure, bitcoin exchange volumes are still about double what they were in early February, but some coins like Litecoin, EOS, and BNB have more than tripled their daily volumes in the same time frame," Greenspan explained, also noting that the decline in Bitcoin's trading volume is "very telling of the current market conditions."
Crypto Markets Likely to Sink as Bitcoin Begins Making Larger Swings
Although Bitcoin has been seeing a decline in trading volumes along with a decline in volatility, one analyst believes that the overall markets will begin incurring greater volatility as Bitcoin begins making larger price swings in the near-future.
As the week goes on it is very likely that traders and analysts alike will gain a greater understanding of where the market are heading next as the patterns surrounding trading volumes becomes clearer.
Copyright © 2023 iCryptome.com