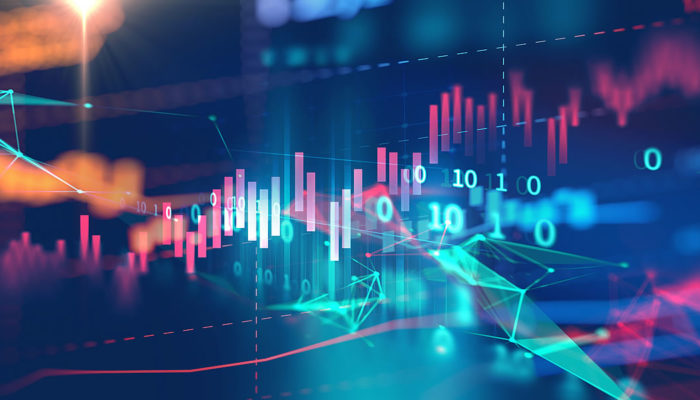 The crypto market is slowing recovery, with positive signs for bitcoin (BTC) and Ethereum. Similarly, BCH, ripple, and altcoins like IOTA, TRX and ADA may climb higher.
Bitcoin Cash Price Analysis
Bitcoin cash price found a decent support near the $125 level and later started a fresh upward move. BCH/USD recently broke the $130 resistance to move into a positive zone. The price may continue to climb higher and it could test the $135 and $136 resistance levels in the near term.
On the downside, an immediate support is at $130, below which the price could retest the $128 and $126 support levels.
EOS, Tron (TRX) and IOTA Price Analysis
EOS price is trading with a positive tone and it recently broke the $2.45 and $2.50 resistance levels. The next stop for buyers could be $2.62, above which buyers are likely to push the price towards the $2.80 level.
Tron started a fresh upward move and gained around 3%. TRX is trading nicely above the $0.0250 level and it may continue to grind towards the $0.0260 and $0.0265 resistance levels.
IOTA (MIOTA) performed really well recently and traded up by more than 7%. The price is cleared the $0.3050 and $0.3100 resistance levels, opening the doors for a run towards the $0.3250 and $0.3300 resistances.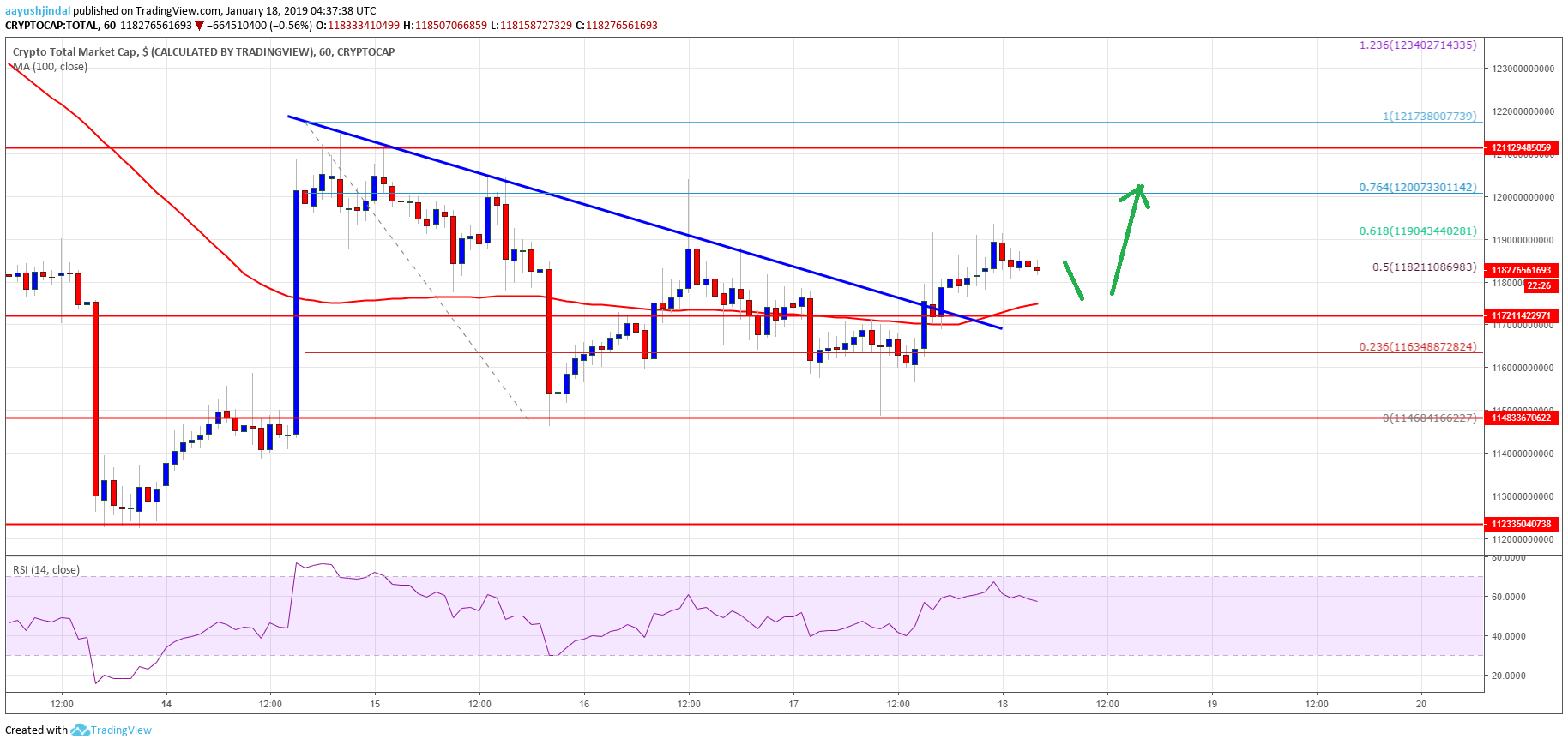 Looking at the total cryptocurrency market cap hourly chart, there was a decent upward move after a test of the $115.00B support level. The market cap gained traction and it recently surpassed a crucial bearish trend line with resistance at $117.20B on the hourly chart. It has opened the doors for more gains towards the $120.00B and $124.00B level. Hence, there are chances of a decent recovery in bitcoin, ETH, tron, litecoin, EOS, ripple, XLM, ICX and other altcoins in the near term.
You must be logged in to post a comment.
Copyright © 2023 iCryptome.com