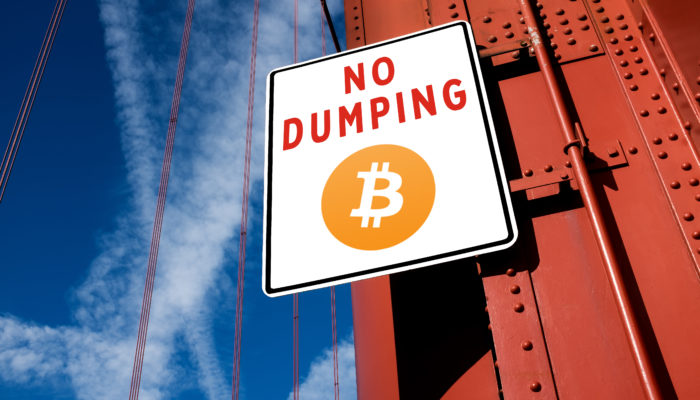 As Bitcoin continues the search to find the "bottom" of its current bear market correction, there's no denying just how important the coming days are for the first ever crypto.
One crypto analyst believes that the next two weeks are the "most important" for BTC, as price approaches yearly downtrend resistance that has proven to trigger massive selloffs throughout 2018 and the ongoing bear market.
Bitcoin at Pivotal Moment, Crypto Analyst Says Its Do or Die
As Bitcoin's current trading range tightens and price consolidates near overhead resistance at around $4,000, the leading crypto by market cap may be at its most critical juncture since November when support at $6,000 broke and set 2018 bear market lows.
BTC has been showing signs of bullish momentum ever since the most recent local low at $3,400. Since then, the price has refused to break lower than around $3,700 and after each dump attempt, the price goes back to a steady climb.
As Bitcoin approaches overhead horizontal resistance at $4,000 and $4,200, the sideways action is also taking the price closer and closer to the yearly downtrend line. This downtrend line has been a thorn in the sides of all crypto bulls, as each time a bull rally reached this downtrend resistance line, it was swatted down fiercely, usually sending the price plummeting thousands of dollars after reach clear rejection.
Probably the most important 2 weeks for #Bitcoin in the last months. Facing the yearly downtrend channel resistance.
Prominent crypto analyst CryptoRand shared his chart showing the powerful resistance level, and the current proximity Bitcoin price is to it. The trader says that price is entering what is "probably the most important 2 weeks for Bitcoin in the last months." It's "do or die" for Bitcoin, he says.
The downtrend resistance line first rejected a rally last May to nearly $10,000, followed by yet another rejection at the peak of the ETF-speculation-fueled rally stemming from the July inverse head and shoulders completion.
The most recent time Bitcoin encountered this important downtrend line was back in November 2018. At that time, price appeared to have stabilized and weathered the bear market, but a powerful selloff finally smashed through support at $6,000 and took BTC to its current trading range.
Bitcoin has been stuck in the current range since then, and throughout 2019 it has struggled to break out of it. But now that bullish sentiment has returned in a major way, BTC may have its best shot at breaking the downtrend resistance that has kept it in a constantly declining bear trend.
If Bitcoin were to break through the resistance line, a massive spike in buying should occur as it'll be among the strongest signals that the bear market may be ending. But if Bitcoin is rejected, another massive selloff to new lows could occur, taking the price of the largest crypto by market cap potentially towards $2,000 and lower.
Copyright © 2023 iCryptome.com