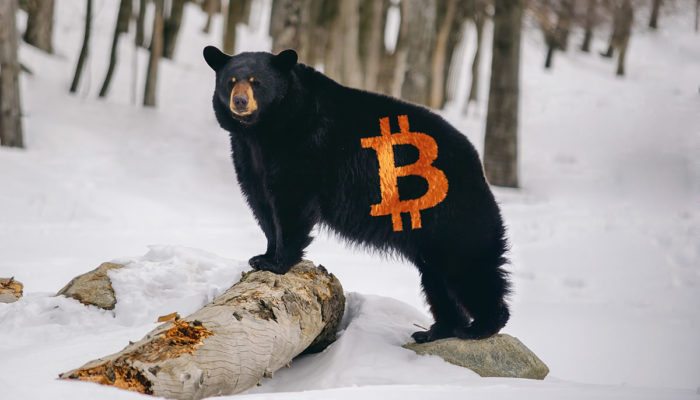 Bitcoin has been lulling around the same levels for the best part of three months, forcing crypto markets to maintain stability.
The odd rally followed by an equal sized dump signals major indecision which when seen before usual indicates that the trend will continue.
Similar Bitcoin Indecision in 2018
Crypto analyst Willy Woo has taken a look back to early 2018 when similar zones of long and short positioning had coincided with longer term trend continuation.
When the speculation level falls a dump has followed as can be seen four previous times on the yearly chart. If this pattern continues another market dump is imminent as neither bulls nor bears have had the upper hand for the past week or so.
The opposite is true in bull markets were short spells of indecisiveness also result in trend continuation. A double top at the end of 2017 and in early 2018 signaled a phase shift and trend reversal. This would also apply to the bottom so would be something to look for in order to spot the start of the next bull run.
Twitter action aside, the price chart is larger by a magnitude of ten this time around but the sentiment is similar. If Bitcoin prices remain in this symmetrical triangle a bearish breakdown is likely to occur very soon. It would not be a great surprise if Bitcoin dumped back to around $3,500 this week.
BTC has tried and failed to break through resistance at $3,900 for the past seven days. It has touched it and instantly bounced off at least three times. Daily volume has also shrunk from over $10 billion down to around $7 billion as things cool off.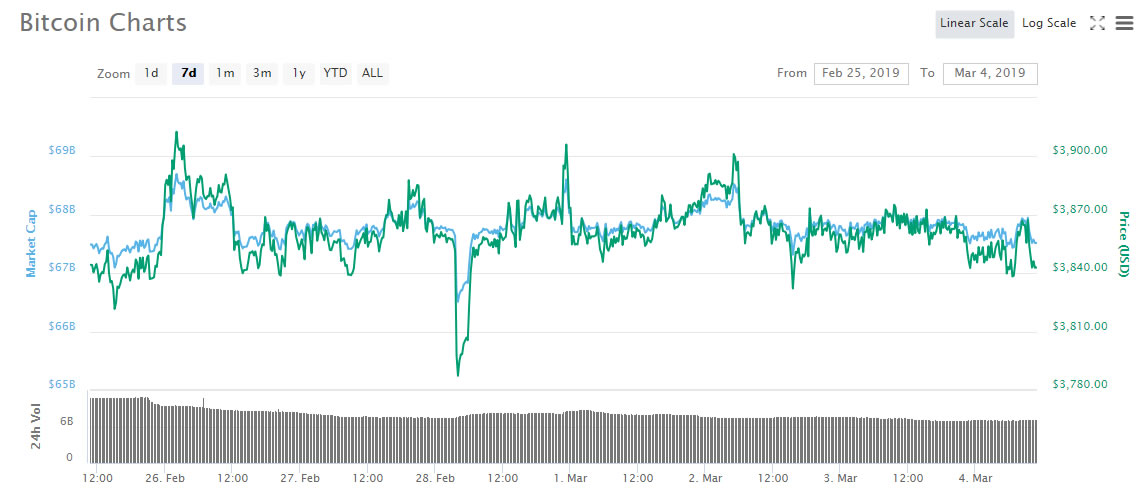 A drop below $3,830 could see BTC plunge a lot faster back to the $3,600 zone where it spent ten days in February. At the moment the 100 SMA is below the 200 indicating that the path of least resistance is to the downside. Bitcoin price at the moment is moving below both of them which is a strong bearish signal, a move south could well happen this week.
Bitcoin did manage to close February with its first green candle since July as it gained 12% but this left it in overbought territory signaling further losses. Additionally BTC has failed to break through $4,000 for the third consecutive month. As Bloomberg noted a few days ago the GTI Global Strength Indicator has now started to drop indicating a fall in price.
Copyright © 2023 iCryptome.com