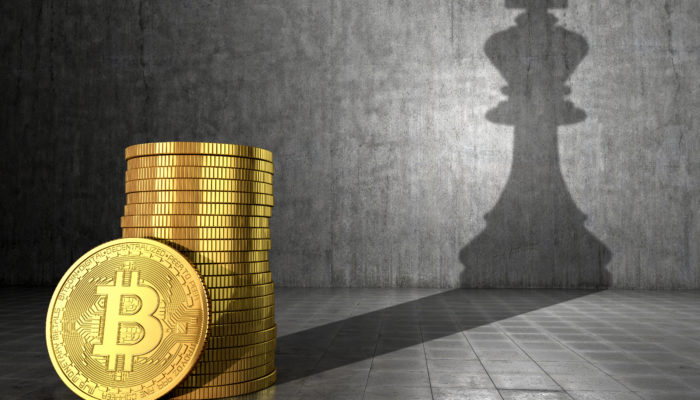 As the Bitcoin (BTC) and crypto bear market persists, investors are growing increasingly keen on discovering what events could be holding the markets down, and what events could act as a catalyst for a widespread market recovery.
Now, one notable Bitcoin bull is now claiming that the 2018 bear market was the direct result of overall weakness in the emerging markets (EM), and that growing strength in the EM will lead the crypto markets to surge in the year ahead.
Bitcoin (BTC) Incurs Growing Fundamental Strength
At the time of writing, Bitcoin is trading down marginally at its current price of $4,030 and is up significantly from its weekly lows of just over $3,800.
Analysts have long claimed that $4,000 was a key level of resistance for Bitcoin, so its ability to break and hold above this price level is certainly a positive development for the cryptocurrency.
Despite this, it is important to note that earlier this month BTC surged to $4,200, where it incurred a significant amount of selling pressure that sent its price spiraling downwards. It is likely that this price level will be the next significant region of resistance that the crypto must break above.
Regardless of the less-than-ideal market conditions, there have been multiple positive developments that could have large and lasting impacts on the entire crypto industry in the years to come. Some of these include the launch of Fidelity's cryptocurrency custody solution, as well as the Bakkt platform – which is expected to launch in the near future.
Furthermore, regulatory authorities in the United States are continuing to express a balanced and well-reasoned approach to regulating the nascent markets, with the SEC Chairman, Jay Clayton, recently offering an affirmation his colleagues' previous stance on the non-securities status of Ethereum, and further claiming that his agency intends to take an approach to the markets that "fosters responsible innovation."
"Overall, I believe we have taken a balanced regulatory approach that fosters responsible innovation in this area, while also protecting investors and the markets," Chairman Clayton explained in a recent letter regarding the application of federal securities laws to digital assets.
Could the Emerging Markets Really Have an Impact on Bitcoin?
Although there is undoubtedly growing fundamental strength in the cryptocurrency markets, it remains unclear as to whether or not the persistence of the current bear market can be attributed to anything more than mere trading psychology.
Tom Lee, a notable Bitcoin bull who has infamously made some very inaccurate and sanguine price predictions about the crypto markets, is now claiming that the Emerging Markets (EM) have played a role in the 2018 crypto market downturn, and that they will now help BTC surge in the year ahead.
"Earlier this year, we noted the 'macro' factors such as rally in risk assets plus USD no longer surging are tailwinds 4 $BTC… Chart shows EM in 2018 pulled down $BTC. Notice especially how #bitcoin tried to diverge in late 2018 but ultimately succumbed," he explained.
Although this is simply one possibility, Lee's price prediction may actually be accurate for once if the global markets continue to express strength in 2019, and if that strength has a positive influence on nascent markets, like crypto.
Copyright © 2023 iCryptome.com