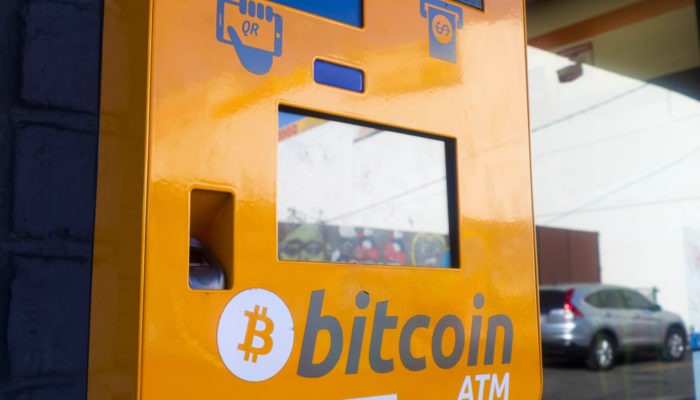 An unnamed Bitcoin ATM provider serving the Canadian market was scammed last year across a number of the nation's cities. Police are now seeking information regarding four suspects believed to be involved in the fraud.
The four men are believed to have taken around US$145,000 from the machines over the course of 10 days in 2018. According to reports, this was made possible by quickly cancelling transactions before the Bitcoin ATMs targeted could process them.
Four Suspects Hit Bitcoin ATMs Over 10 Days Across Multiple Cities
Calgary police are looking for help identifying four individuals suspected of being involved in the defrauding of a series of Bitcoin ATMs across cities in Canada. The four suspects are believed to have made a total of 112 fraudulent transactions in Calgary, Toronto, Ottawa, Winnipeg, Hamilton, Sherwood Park, and other locations. The total amount generated by the scam is just over US$145,000.
The dates of all the transactions fall between September 16, 2018, and September 26, 2018. According to a report in Canadian news publication CBC, just less than half the attacks on Bitcoin ATMs took place in Calgary.
A Bitcoin ATM is the general name given to a machine, often found in a place of business, that accepts fiat deposits in exchange for Bitcoin. In many but not all cases, users can also sell Bitcoin to the machine in exchange for local currency. The popularity of Bitcoin ATMs has exploded in recent years with many more units appearing worldwide – particularly in large US cities.
The four suspects in the Canadian Bitcoin ATM scam are believed to have figured out of a way to cancel transactions before they were fully processed by the provider of the units. This essentially gave them the value of the deposit in both crypto and fiat.
CCTV footage of the four suspects has been provided by Calgary police, with assistance from authorities in Ontario and Manitoba. The pictures were published in CBC, along with a statement from the Calgary police that speculated that the four suspects have "deep knowledge or interest in cryptocurrency, Bitcoin, and/or blockchain technology."
Below is an image of each of the four suspects: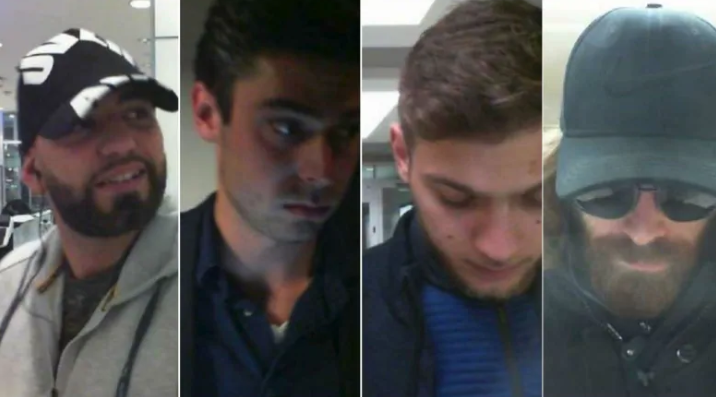 According to reports, each of the four suspected of defrauding Canadian Bitcoin ATMs targeted a different area. The left-most individual in the above image is believed to have focused on Toronto, Montreal, Ottawa, and Hamilton. The next two are thought to have targeted Calgary and Winnipeg respectively. Finally, the right-most face belongs to the individual suspected of defrauding Bitcoin ATMs in Sherwood Park.
The Calgary Police Service is being assisted in its investigation by authorities from Toronto, Hamilton, Winnipeg, and Halton. The CPS requests that anyone with any information that could lead to the identification of one or more of the individuals pictured above contact the force's non-emergency phone number on +1-403-266-1234, or to submit information through Calgary Crime Stoppers.
Copyright © 2023 iCryptome.com