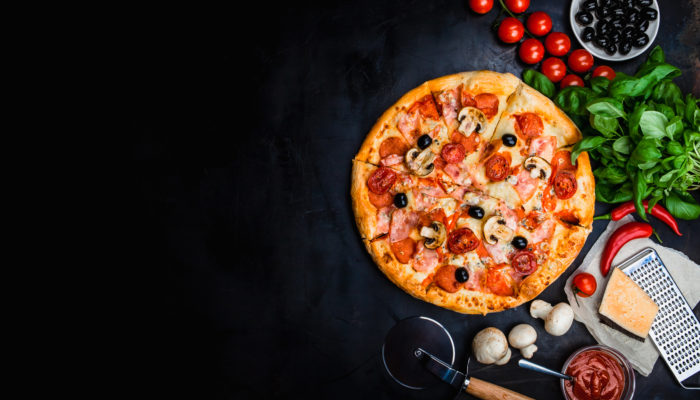 Years ago, when Bitcoin was just a wee lad, a crypto user going by Laszlo made the world's first real-world transaction with BTC. In what became a historic event in this nascent community, the BitcoinTalk user purchased pizza for 10,000 BTC, then valued at less than $40.
Since that date, using crypto to purchase pizza, or other articles of food at all for that matter has faded to the back of this industry's collective mind. But, this changed with a recent application/integration launched with the Lightning Network.
You Can Purchase Domino's For Bitcoin
Fold, a crypto payment upstart founded by Matt Luongo, recently released a fun portal based on the Lightning Network, Bitcoin's foremost scaling solution. For those who missed the memo, the application has been fittingly dubbed Lightning Pizza, as it allows consumers to purchase Domino's with Lightning transactions, which are near-instant, effectively free, and (eventually) secured on-chain. Fold's product lead, Will Reeves, told CoinDesk the following about his company's newest venture:
"We're trying to make bitcoin fun again and illustrate that lightning is at a point where it is mainstream-ready."
While the application is currently centered around pizza, the Fold team intends to integrate Lightning transactions into Starbucks, Whole Foods, Dunkin Donuts, Target, and Uber payments over the next few months.
It is important to note, however, that these aren't official integrations with the aforementioned outlets. Fold accomplishes this through a third-party crypto-to-fiat system, which places orders on the behalf of users and converts the BTC transacted through Lightning channels into U.S. dollars.
Related Reading: deVere CEO: ETF, Lightning, and Halving Drive Recent Bitcoin RallyCrypto Community Catches On
Within hours, if not minutes, the product caught on. Some of the biggest names in the Lightning Network and Bitcoin development space quickly took to Twitter to divulge that they had indulged in Fold's application.
Hodlonaut, the community member behind the Trust Chain initiative, which saw participation from Jack Dorsey, Andreas Antonopoulos, Anthony Pompliano, Changpeng Zhao, among other industry insiders, lauded the offering, writing:
Others actually used the smile-inducing integration to purchase some Domino's. Dan, a research analyst at The Block, noted that while he doesn't buy Domino's, he does when there's a Lightning integration.
Bart Stephens, a venture capitalist at Blockchain Capital, also took to Twitter to express his excitement, snapping a picture of one of his coworkers, a Casa node, and a piece of company-branded merchandise.
This news comes just days after Jack Dorsey, the chief executive of Twitter, revealed that his fintech upstart, Square, will eventually integrate the Lightning Network in some capacity. A storm is coming, but where will lightning strike next?
Copyright © 2023 iCryptome.com