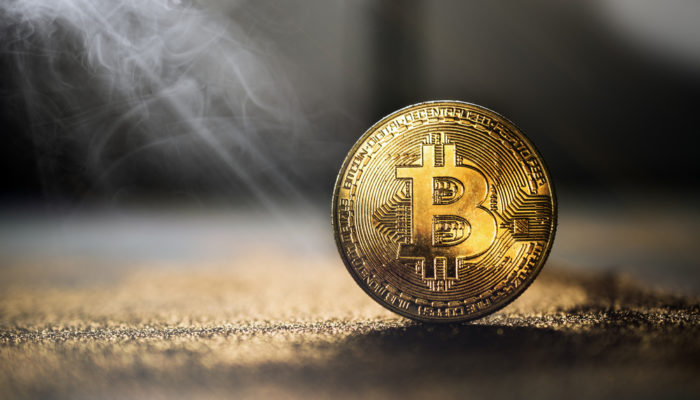 Following an extended period of sideways trading for Bitcoin (BTC), it finally made a large upwards move and is now facing some levels of resistance around its current price. Bitcoin's upwards swing today has allowed the entire cryptocurrency market to surge and represents the market's second upwards price swing in the past couple of weeks.
Now, analysts believe that Bitcoin will continue its ascent until it reaches roughly $4,100, where it may find increased levels of resistance.
Bitcoin (BTC) Surges Towards $4,000
At the time of writing, Bitcoin is trading up over 8% at its current price of $3,930. Yesterday, BTC drifted towards $3,600 before surging to its current levels. In addition to its price climbing, Bitcoin's daily trading volume has surged to its current levels of approximately $10 billion, up significantly from its weekly lows of just under $6 billion.
Luke Martin, a popular cryptocurrency analyst on Twitter, discussed BTC's upwards price swing earlier today, noting that he is currently expecting $4,120 to be its next level of notable resistance.
Following the upwards move BTC experienced on February 8th, many analysts expected the cryptocurrency to form what is commonly referred to as a "Bart" formation, where Bitcoin – or any cryptocurrency – surges, trades sideways, and then goes right back down to its previous price levels.
Despite this, Bitcoin's ability to climb after its previous surge may signal that is has found a long-term bottom in the low-$3,000 region.
Could the Bear Market Be Coming Towards an End? 
Although today's upwards move is relatively small, and there still remains a long way before Bitcoin is even close to returning to its all-time-highs, its ability to hold the low-$3,000 region as a strong level of support is certainly positive from a technical perspective.
Mayne, another popular analyst, spoke about the possibility of the markets beginning to climb from here on out in a recent tweet, importantly noting that technical biases can change rapidly.
"We've had some bullish moves on $ETH, $BTC, and $alts over the last 2 weeks… Is the bear market over? Maybe, the fact of the matter is we are going up. Traders must see PA for what it is and can change bias quickly. If you have been stuck with a bearish lense you are missing out."
If the markets continue to climb over the coming week, traders and investors alike may gain greater insight into whether or not the low-$3,000 level is truly a long-term bottom.
Copyright © 2023 iCryptome.com