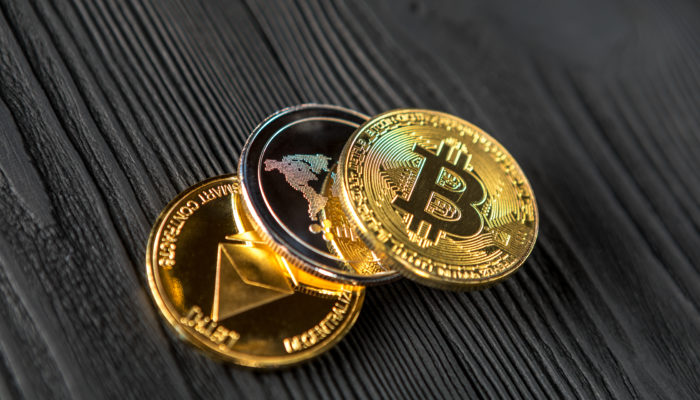 The crypto market never sleeps, and due to the relative newness and uncertainty around crypto assets, market leaders come and go in what seems like a blink of an eye. Many projects lose their luster, wind up being exit scams, outright failing, or simply folding against the likes of Bitcoin, Ethereum, and Ripple who dominate the industry.
Over the years, the top ten cryptocurrencies ranked in order of market cap has given investors a glimpse at what is likely the most sound investments in crypto due to their respective leadership positions. However, a new data visualization depicting the fight for the top ten cryptocurrencies by market cap since 2013, shows that a fierce battle has been raging on, with far more losers than winners.
DataLight Visualizes The Crypto Top Ten From 2013 Through Today
The cryptocurrency top ten, usually using price data from aggregator CoinMarketCap, has become a sort of barometer for determining if a crypto asset is a sound investment relative to the rest of the highly volatile and risky crypto space. When crypto investors are considering which assets to add to their investment portfolio, it would be wise to select from cryptocurrencies with higher market capitalization , which suggest that more investors believe in the long-term validity and success of the asset.
However, a new data visualization shared by crypto intelligence firm DataLight shows the changes in rank that have occurred across the rankings of top cryptocurrencies by market cap.
It's interesting to see that only two of the current members of the top ten were present on the list dating back to the start of 2013. Most of the names on the list back then aren't even in the top 100 cryptocurrencies today. The entire market was still mostly dominated by Bitcoin at this time, with Litecoin right behind it. Ethereum wasn't yet launched as this time, and it wasn't until late in 2013 that Ripple came on the seen and rose immediately to #3 where it currently sits today.
In 2014, Shiba Inu meme Dogecoin rose into the list, along with other newcomers Omni, Nxt, and Auroracoin. Each coin changed rank a number of times, except for Bitcoin which has always maintained its #1 position.
The volatility in 2015 can clearly be witnessed by just watching the value of each market cap ebb and flow. In just one year, Ripple's market cap went from under $100 million to roughly $750 million before falling back down to around $150 million in market cap. It was this year that Ethereum came onto the scene.
2016 saw Ethereum surge gobbling up market share and dominating all cryptocurrencies sans Bitcoin. Ripple and Litecoin have at this point become familiar faces in the top 10. Newcomers Monero, Augur, Dash, and NEM join the show.
Much as the 2015 bear market showed how volatile crypto assets could be, 2017's rapid and parabolic growth in market caps across all coins really demonstrates visually just how powerful the crypto bull run was. Each crypto along with Bitcoin skyrocketed in market cap by billions of dollars in a matter of months.
The inverse can be seen in 2018, as capital exited each crypto asset en masse. Market caps valued in the billions were cut down to mere millions. With billions and billions being wiped out of Bitcoin, and Ethereum alone.
With the markets turning around already in the second quarter of 2019, it will be interesting to see an updated version of this visualization in a year or more's time, to see if a new bull run resumed bringing behavior like the 2017 segment, or if an extension of 2018's bear-driven volatility will continue throughout 2019.
Copyright © 2023 iCryptome.com