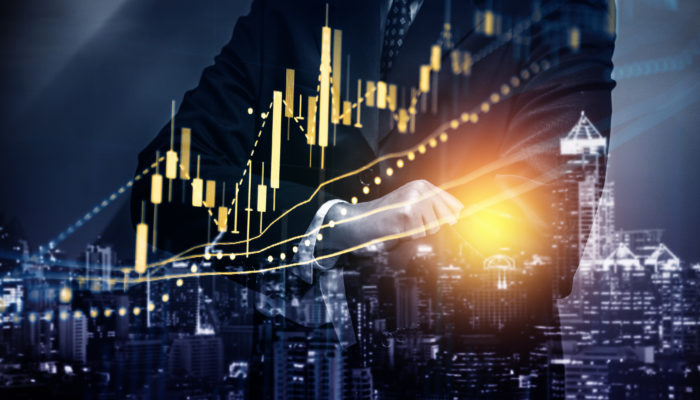 Although the crypto market's year-long downturn has yet to reverse, this nascent ecosystem saw a fundamentally positive, likely bullish (price-wise) announcement on Thursday, as a financial services provider refiled a Bitcoin exchange-traded fund (ETF) application to the U.S. Securities and Exchange Commission (SEC).
Leading Bitcoin ETF Application Refiled
Per previous reports from NewsBTC, a mere week ago, VanEck, CBOE, and SolidX Partners suddenly pulled their collaborative Bitcoin ETF application. While little was known initially, Jan Van Eck, the incumbent chief executive at the firm that shares his surname, took to CNBC's "ETF Edge" segment to touch on his partner's rationale behind the sudden shift.
In the interview, led by Bob Pisani, Van Eck explained that the government shutdown, which finally ended earlier this week, disallowed his firm from discussing pertinent regulatory matters with the SEC, run with a skeleton crew at the time. And as such, the three firms deemed it logical to pull their application, specifically in a bid to disallow an automatic rejection or approval, which could have catalyzed complications.
From a preliminary look, the document, filed by the CBOE and released in tandem with Gurbacs' tweet, is effectively near-identical to its previous, pre-shutdown filing. And as such, it can be assumed that the reopening of the government reassured VanEck that its Bitcoin investment vehicle proposal could be approved in due time.
As it stands, the proposed investment instrument is still centered around providing Wall Street investors, high net-worth individuals, and notable crypto funds, with a proper, secure, and regulated way to gain exposure to physical, not futures-based Bitcoin.
Crypto Community Roars
As Gurbacs' tweet propagated, echoing off the walls of the Internet, crypto's most fervent commentators were quick to convey their thoughts on the matter.
Barry Silbert, the founder of the crypto conglomerate Digital Currency Group, quickly tweeted Gurbacs' message on the matter, conveying the news excitedly to his followers. Mati Greenspan, Tel Aviv-based eToro's in-house crypto researcher and trader, remarked that the refiling was "fast," adding that the market is ready for such a product.
Others were more skeptical. Rhythm Trader, now going by Alec Ziupsnys on Twitter, noted that the "clock resets," accentuating his belief that the refiling may have pushed the approval of such a product by months, if not a year or more. Yet, as accentuated in his previous tweets, Ziupsnys is adamant that 2019 will still mark a strong year for cryptocurrencies, specifically due to the copious amount of capital, talent, and effort that is continually allocated to this space.
Bitfinex'd, an overt skeptic of much in the Bitcoin space, noted that the refiling was made in a bid to push the institutional narrative.
This recent announcement comes just weeks after Bitwise Asset Management, a San Francisco-based crypto-centric investment group, and Wilshire Phoenix both filed independent ETF applications.
Yet, while hype has unarguably begun to mount surrounding this industry thematic development, some have been overtly skeptical of ETFs and the like. As reported by NewsBTC previously, an outspoken crypto enthusiast going by Jason Smith made it clear that this sector doesn't need a U.S.-centric, fully regulated exchange-traded fund, nor a Wall Street-centric platform like Bakkt to spark widespread adoption, but rather, through grassroots efforts and the rise of government-sponsored capital controls
Interestingly, at the time of writing, BTC has barely moved off this news. This is cohesive with the market movement seen after the aforementioned proposal's withdrawals, which made cryptocurrencies move lower by less than 1%.
Copyright © 2023 iCryptome.com