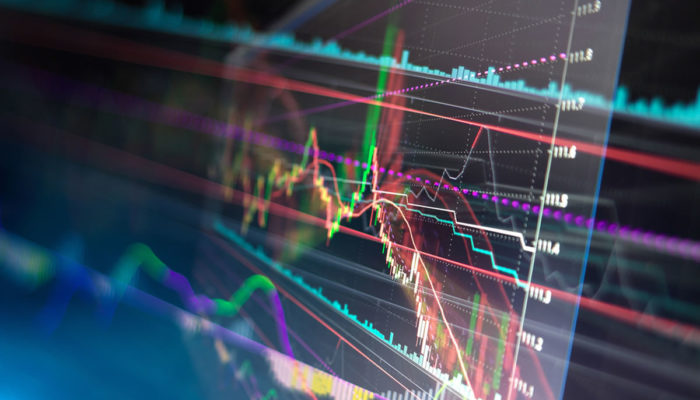 Crypto markets falling back again, Tron staying put but Ethereum , BCH and Iota sliding again.
The tedium continues as crypto markets pull back again today in a slow downward slide. Total market capitalization has dropped back below $120 billion, and with no signs of bullish momentum further losses look likely.
Bitcoin bounced off resistance at $3,600 a few hours ago and dropped back a fraction to $3,570 where it currently trades. Daily volume has remained over $5 billion but there are no signs of any form of recovery which only means one thing; the bears are still in control of Bitcoin.
Ethereum is even weaker today with a 2% slide to $116. From a seven day high on Saturday ETH has dumped 7% and looks to test support at $114. XRP remains $700 million ahead of ETH in terms of market cap as it only drops one percent on the day.
The top ten is all red aside from Tron which has managed a small gain of 1.5%. Big airdrop momentum is likely to keep TRX buoyed up for a week or so. Bitcoin Cash is losing yesterday's gains and the rest are sinking back a percent or two during today's Asian trading session.
A similar pattern is playing out in the top twenty as it too is completely red at the time of writing. Iota has dumped the most losing 4% which has enabled Binance Coin to flip it and take twelfth spot with a market cap of $837 million. Dash and Ethereum Classic have shed 2% each and the rest are flat or falling marginally.
Holo is pumping again with a 37% fomo induced surge today. DigixDAO is the only other altcoin in green double digits at the time of writing as DGD adds 12%. Very few other cryptocurrencies are making any significant gains today. Mixin and Loopring are dumping 18% each at the moment, TenX is not far behind with a 15% loss on the day.

Total market capitalization is back at $119 billion after losing over a percent on the day. Things were equally inactive this time last Thursday and there has been little movement all week. Since the post-Christmas dump markets have been range bound between $120 and $135 billion but they appear about to fall through the bottom of that channel at the moment.
Market Wrap is a section that takes a daily look at the top 20 cryptocurrencies during the current trading session and analyses the best-performing ones, looking for trends and possible fundamentals.
You must be logged in to post a comment.
Copyright © 2023 iCryptome.com