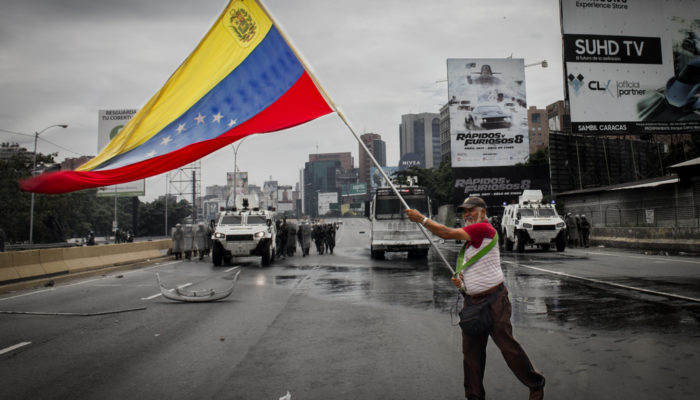 The Bank of England denied a bid by Nicolas Maduro, Venezuela's dictatorial ruler, to withdraw $1.2 billion worth of Gold, reported Bloomberg.
The move came after top US officials requested their UK counterparts to disconnect the Maduro's regime from its assets abroad. The UK accepted the request as it, and many other countries, joined the US' efforts to overthrow Maduro after he became president upon winning a rogue election in Venezuela. The anti-Maduro lobby also projected Juan Guaidó as the rightful president, after the Popular Will party member claimed that he had won the presidential elections rightfully.
Meanwhile, Maduro showed no signs of conceding defeat. FT reported that the dictator would not step down as long as he has support from the Venezuelan army. The response prompted the US to say that it would aggravate its economic sanctions against Venezuela, whose central bank has $8 billion in foreign reserves.
The Had-It-Been-Crypto Moment
Jesse Powell, the chief executive officer at Kraken, a California-based cryptocurrency exchange, took notice of the political situation and reminded parties the importance of decentralized assets like Bitcoin.
"Not your vault, not your gold," Powell wrote as a reminiscent of the famous "not your keys, not your Bitcoin" slogan by Andreas Antonopolous. The renowned Bitcoin evangelist had come up with the catchphrase after the BitFinex exchange hack whereby traders had lost $70 million worth of bitcoins.
Technically, crypto holders enjoy proof-of-ownership by keeping their wallets' private keys close to the chest. But if they hand over their crypto assets to, say, custodians, then it is the latter that hold their private keys. It is similar to how banks function – they keep the money for their customers to reinvest or lock them without the owners' full permission.
According to Powell, Venezuela could better be holding Bitcoin-like assets without custodianships – where it would have full control. The indication also applies to countries that are already facing some version of global economic sanctions. Because Bitcoin is a fairer and more inclusive system than fiat/government currency, and because it cannot be sanctioned or censored, the cryptocurrency makes it possible for individuals/groups to hold a valuable asset without losing the ownership of it.
Could Bitcoin End Economic Sanctions?
Bitcoin, having grown impressively as a decentralized tech and asset, is still far from achieving its goal of global domination as a reserve currency. The current economic functioning has to fail – which they are – to make space for alternatives. And the other options the world brings would need to be 100% fixed themselves. Unfortunately, Bitcoin needs a lot of adjusting before the bruised and battered governments start treating it as a weapon against US-imposed economic sanctions.
Volatility and price manipulation, for instance, continues to be the biggest threats to Bitcoin's growth.
Countries like Venezuela have turned into laboratories for the great bitcoin experiment. Only 56% of the Venezuelan population holds a bank account and even lesser have access to a credit card. Over 90% of the people, however, owns a smartphone. It is now up to the global leadership to come together and create a web of financial tunnels that officially bypasses the US sanctions. But more likely, the alternative order would support a central bank-backed digital currency over a decentralized asset like Bitcoin – both compatible with a smartphone.
But in Bitcoin, we hope.
Copyright © 2023 iCryptome.com