The GameFi world has been suffocated well enough of rug NFT projects almost every other day. Those that made it past one month from launch barely even have a fifty percent chance of making it out. Those that make it, either have lost touch of the excitement and thrill from the current P2E model or just the economy was not planned well that the game gradually dies of from token mishandling. What we are rendering is the restoration of the lost thrill, fun and excitement from gaming experience together with earning tokens in the GameFi world.
WHAT IS ARCUS?
Arcus is a bow and arrow combat with up to 10 or more players cross-platform that consists of an intense, fun, real-time and arena-based Player vs Player; and a team play Guild Wars action. This skill-based game application is also available for Deathmatch and Heroes Journey and it includes a treasury bank feature to sustain the game tokenomics. Like many NFT games, Arcus embraces a P2E Play-To-Earn Business Model — a powerful model that combines two staples that have been propelling humankind since the beginning of time — Money and Entertainment.
Arcus has several features inside and outside the game that could provide thrill and excitement to all individuals and some of these are already featured in some articles as well.
Here we provide more of its proposed events and gameplay especially as it is divergent in most p2p games we have.
PLAYER VS PLAYER
The ultimate PvP multiplayer interactive conflict between players in a MMORPG style gaming. Most PvP settings in todays GameFi are focused only in 1v1 situation and we deem it necessary that we restore a multiplayer PvP
One vs One — As the name implies, it is a battle with another player. This is the most common type of PvP in every P2E games. This kind of PvP enhances personal skills as it is mostly dependent on that avenue.
DeathMatch — A deathmatch event is a free-for-all PvP type where anyone can attack anybody. Room host can create a game type and may even invite players to join the thrill. A deathmatch PvP is considered a one-vs-all type of PvP.
Special Events — Special events will render specific categories to PvP with specific rewards as well. It is more like a selection of 1v1 or Deathmatch but with a tweak. More details of this will be given on the game launch.
GUILD WARS
Season Tournaments — Season tournaments creates opportunity for players to strategize themselves in situations through a 3v3 or 5v5 match up. Leadership, expertise, and critical thinking will be put to the test while in this type of Guild War. Attack or Defend? Two options that can bring success or failure to every team.
Mini Tournaments — Mini Tournaments will be conducted by the Guild Members. They will be able to provide excitement and fun within their own guild as they develop their skills and enhance everyone's strategy during a match. Mini tournament organizers will decide the game mechanics and rewards for this event. This will also require our native token $ARCUS to be utilized by the Guilds themselves.
Special Events — Special events will be gradually added as ew move forward with our game development.
HEROES' JOURNEY
This mode allows players to explore more about Arcus' story and complete each stages to save Arcus! There are at least 4 stages to complete and 4 stories to engage with. What's exciting is that the game story could even have additional stories per season.
Players can choose with either of the following methods:
Single Player — In the Single Player Journey, the hero will be able to explore each of the 4 Elemental Villages wherein the 4 Elemental Stones are hidden and defeat its Stone Protectors:
Safiro Village — The Fire Elemental Village that holds the Saffir Stone.
Emeros Village — The Water Elemental Village that protects the Em Stone.
Quartos Village — The Air Elemental Village that carries the Que Stone.
Mundoz Village — The Earth Elemental Village that bears the Petroz Stone.
Players will have the option to select the first village to start from and earn an $ARCUS Token reward for each completed stages in the Elemental Villages.
Team Journey — This mode will be opened once the player has finished all four (4) villages in single-player mode. Combine all stones and use it to defeat the Demogods! A team must consist of four players in order to start and complete this adventure. A player can also opt to "rent" an AI for this kind of adventure.
MERCENARIES
Mercenaries are what scholars are to most NFT games. This allows NFT owners to provide gaming experiences to players who cannot afford to purchase game NFTs and earn. Mercenaries will have their rewards directly sent to their wallets after playing.
TASK BONUSES
Task Bonuses will be given away to stimulate further excitement and growth of the skills of all players. This will include daily bonuses and weekly bonuses for players to keep up in upgrading their skills and weapons.
NFTs
Arcusian Warrior — Arcus Heroes are the most essential piece of the game. To save Arcus Village, the warriors need to train themselves and battle forces that can prove to be an obstacle to peace.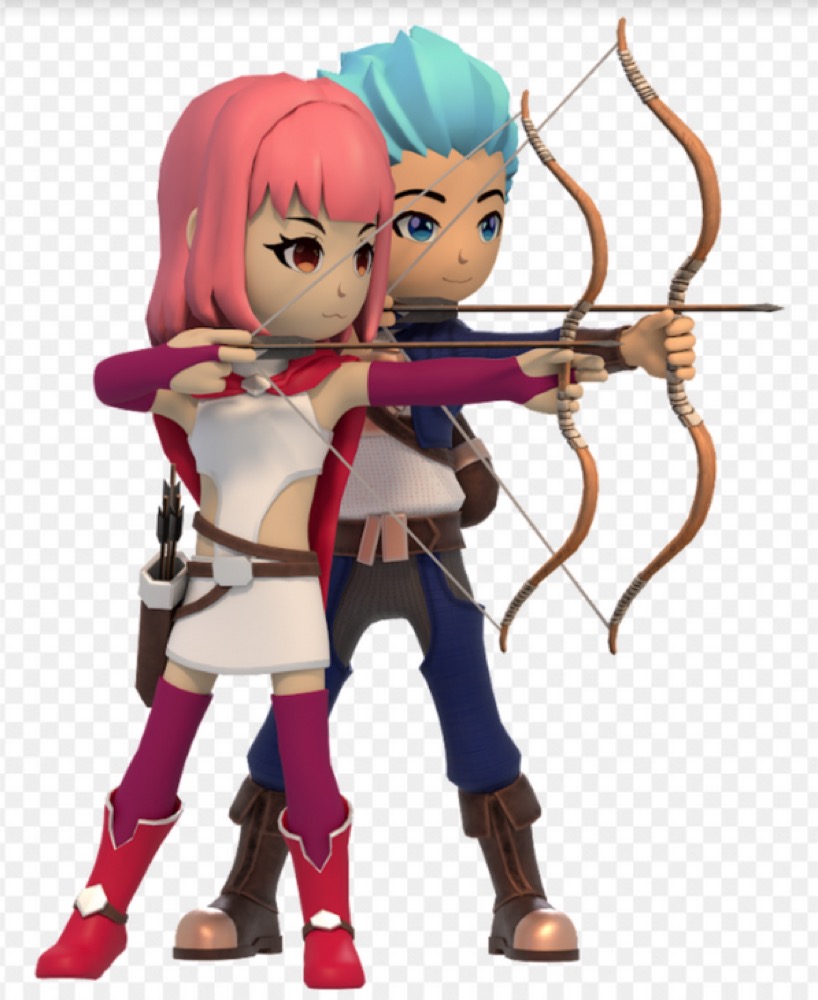 Weapon — There will be three (3) basic types of weapons in the Arcus World.
A short bow will have the most balanced speed, distance, and damage. A long bow will grant high damage on long distances but with slow speed. A crossbow will offer great speed over short distances but with low damage.
Arcusian Ether — Arcusian Ethers are the loyal companions, pets, or allies of the Arcus Heroes. They will provide assistance to Arcus heroes through their stats and abilities inherent to them. In every battle, each Arcusian Ethers will gain three random skills out of the twenty skills in order to provide assistance to your team. Bear in mind that there are also four different elements of Arcusian Ethers with each advantage and disadvantage to each other.
TOKENOMICS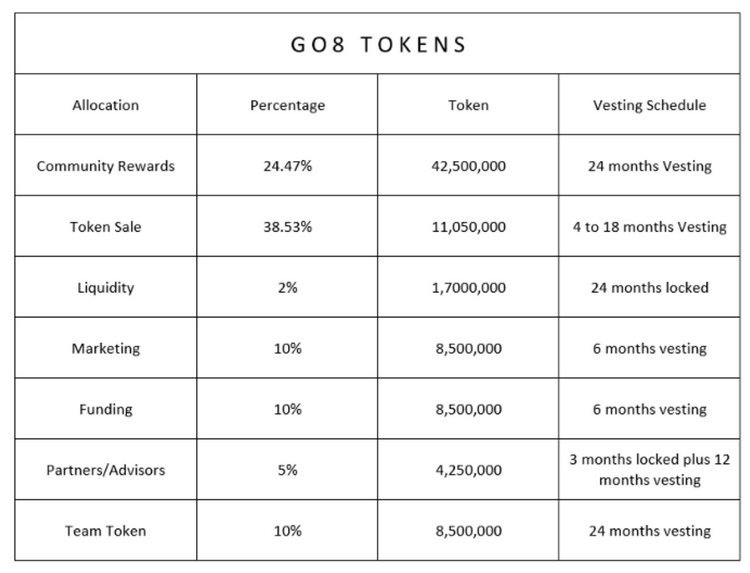 Arcus Token
Initial Supply: 1,000,000,000
Mintable: Yes
Liquidity: 6,600,000 token locked for 24 months
Treasury Sale: 200,000,000 locked for 6 months
Game reward: 493,400,000 totally unlocked
Staking Reward: 200,000,000 Totally unlocked
Marketing: 50,000,000 Totally unlocked
Funding: 50,000,000 Locked for 6 months
*Also note that the Treasury Sale is a form of discount to the new player that the token price is less than 15% from the trading market. However, this is an in-game token only for buying into our marketplace and cannot be traded in the open trading market.
BURNING MECHANISM
The governance token GO8 and utility token Arcus will have each of their own use cases inside and outside the game to be burned once used. $GO8 tokens will be used for collectible
NFT creation, Guild creation, Mini Tournament Fee, Tournament's Entrance fee, Recruitment or Training Fee, AI Renting, and Physical 3D Printing of your NFTs. On the other hand, the $Arcus token will be utilized in Weapon Crafting and Repair, Accessory creation, Training for New Characters, and for some other materials.
TOKEN STABILITY PLAN
To provide a sustainable gaming environment for Arcus players, we have adopted several measures to allow this to happen. First, Arcus Team is using Data Analytic Tools to gather actual data and simulate future events to anticipate problems that are to arise. Second is the implementation of a Treasury Bank that will be invested outside the ecosystem. The third is the actual balancing of minted and burned NFTs, a burning mechanism for $Arcus token, and a ten percent (10%)buyback mechanism from the team. The last piece in a sustainable environment for Arcus is the addition of advertisements or engaging in a buy and sell of the 3D-printed NFT collectibles.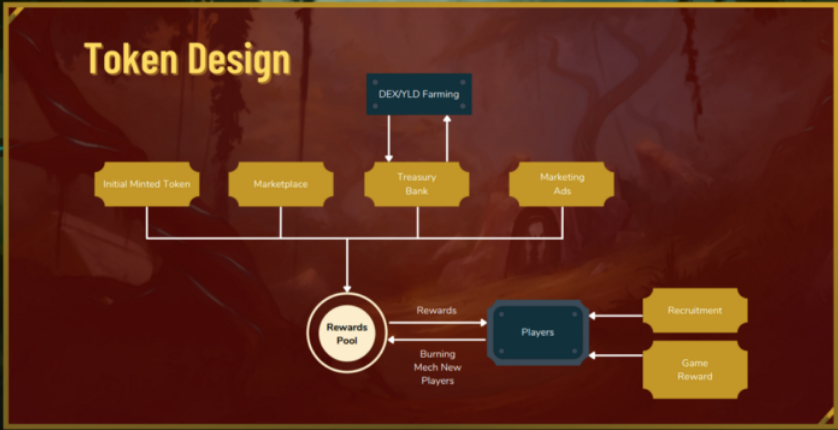 CONCLUSION
Arcus was constructed to relive the moments of gaming excitement with embodied skills between players. It is now high time to showcase such quality in order to cater to a much wider community and build a sustainable ecosystem in the long run. Arcus aims to deliver such a wonderful concept leveraging in Play-to-Earn-And-Enjoy model. Together with token and NFT balancing and a variety of community collaborations, Arcus will be able to carry through this one-of-a-kind venture.
**Disclaimer: The information stated above is not to be taken as financial advice. The data only shows what the team has in the pipeline for the project for growth and development for a long period of time. Due diligence is necessary for individuals who wish to participate in this gaming platform experience.
***For more information regarding Arcus Project, you may contact us on our social media:
WEBSITE | FACEBOOK | TWITTER | DISCORD | TELEGRAM
Copyright © 2023 iCryptome.com