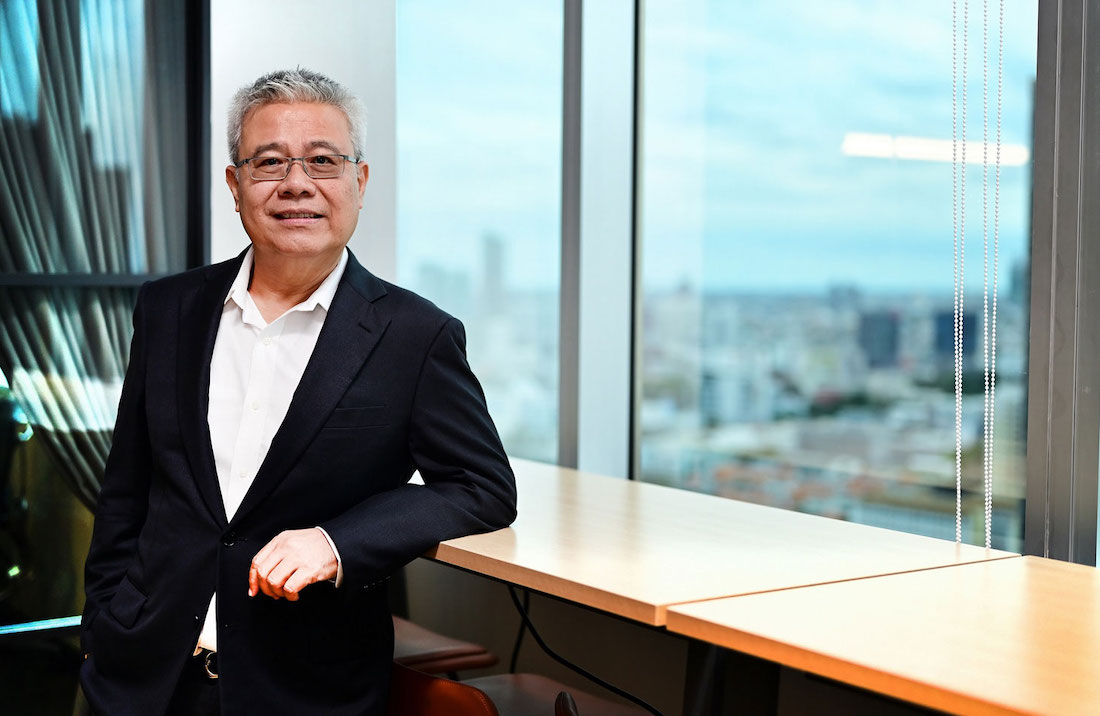 SE Digital Co., Ltd. (SE Digital), a subsidiary of a leading Thai financial services firm, Seamico Securities Plc (ZMICO), has officially obtained approval from the Securities and Exchange Commission (SEC) to fully operate in Thailand as an Initial Coin Offering (ICO) Portal. Its inaugural ICO Portal operation will mark the official beginning of the regulated digital capital market and drive the transformation of Thailand into an advanced economy.
As an ICO Portal, SE Digital plans to launch the country's first investment token with a target transaction size between THB 2 billion and THB 3 billion. In addition, ZMICO's strategic investor, Elevated Returns, is launching a new digital asset exchange company, ERX Company Limited (ERX), which would provide a secondary market for these digital tokens. ERX has officially submitted a Digital Assets Exchange License application with the SEC and aims to launch the digital assets exchange business by early next year.
Jesadavat Priebjrivat, Chief Executive Officer of SE Digital said, "We are glad to have obtained an approval to operate as the official ICO Portal and are excited to turn a new page on Thailand's capital market history as the country will become one of the first nations in ASEAN to offer regulated digital token offerings. Having obtained an approval from the SEC, SE Digital will be able to promote the tokenisation of traditional assets providing investors with access to previously illiquid and difficult to access assets such as commercial real estate and investment products with global exposure, while offering issuers with a new fundraising alternative that allows access to a wider pool of capital providers with cost savings accrued from the digitisation on the blockchain."
SE Digital aims to deliver a one-stop shop for digital token offerings, including strategic advisory, primary issuance and support for secondary market access including lifecycle management of digital tokens from compliance to investor communications. The company will vet issuers that are looking to raise capital before they seek approval from the SEC. In addition to retail investors in Thailand, institutional investors, ultra-high net worth individuals, venture capital, and private equity funds can also invest in these digital tokens.
"We are thrilled to be part of the digital transformation journey here in Thailand," said Stephen Ng, Chief Marketing Officer of SE Digital. "Thailand already has a strong foundation for digital transformation, such as its positioning as a regional financial hub, a growing and vibrant start-up community, and a progressive regulatory regime that promotes digital innovation. We look forward to contributing to this journey. Combining our partners' global expertise with our local know-hows and a large customer base, we are well-positioned to become the leader in asset tokenisation, democratising financing for and access to traditional assets. We aim to work closely with our partners to launch investment tokens and we are excited to bring the concept of digital capital market to actual implementation."
"In addition, our ICO Portal will not only enable issuers and investors to capture the unexplored opportunities previously beyond their reach, but also attract businesses and technology companies interested in digital tokens to Thailand. This will, in the long-run, support Thailand's digital economic transformation," added Stephen.
As an ICO Portal, SE Digital provides a highly secure feature-rich digital platform for capital raising with a diverse offering of financing solutions. Thanks to its team of experienced professionals and robust technology platform, the company can offer comprehensive solutions customised to meet individual issuer clients' requirements.
SE Digital's token portal will enable issuers to conveniently and efficiently conduct required assessments, including KYC, CDD, AML, and investor suitability. Meanwhile, SE Digital vets digital tokens for investors through a thorough due diligence process, meaning investors can rest assured of convenient access to new high quality investment opportunities.
Since digital tokens is new to most Thai investors and the market, SE Digital plans a series of educational programs through cooperation with its local partners, regulators and leading organisations.
"As asset tokenisation fully takes hold, it will help bolster innovation and competitiveness of Thailand's capital markets. This digital transformation will bring Thais, public sectors and private sectors forward by providing them with greater access to capital formation and new investment opportunities, enhancing transparency, and automating of costly compliance requirements," Stephen concluded.
Copyright © 2023 iCryptome.com